Philosophy of Film and Television Conference May 3
---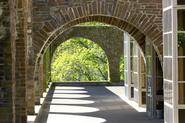 Hamilton will host its inaugural undergraduate philosophy conference, "Philosophy of Film and Television," on Friday, May 3, beginning at 10 a.m., in Dwight Lounge, Bristol Center. The conference is sponsored by the Philosophy Department and the Danny Kaleikini Foundation, and is free and open to the public.
The conference will feature undergraduate philosophy students from Hamilton; the University of California, Riverside; and Michigan State, Columbia and Johns Hopkins Universities.
Mercy Corredor '15 will give the opening remarks followed by research presentations by one student from each of the five colleges. Hamilton's Alex Host '13 will present "'Breaking Bad': The Right Time to Die (and Missing it)."
A Hamilton student will respond following each presentation. The respondents will be John Angarola '14, Taylor Coe '13, Caitlin Lomazzo '15, Cara Quigley '13 and Chelsea Wahl '13.
Nancy Bauer, chair and associate professor in the philosophy department at Tufts University, will give the keynote address, "From Reel Girl to Real Girls – What Happens to Women on Film," at 5 p.m. She will be introduced by Nick Kaleikini '13.
Bauer's main areas of study include methodology in philosophy, feminism, ordinary language philosophy, phenomenology, and philosophy and film. She is the author of Simone de Beauvoir, Philosophy, and Feminism (2001).