Jazz Ensemble and Chamber Ensemble to Perform Dec. 2 and 3
---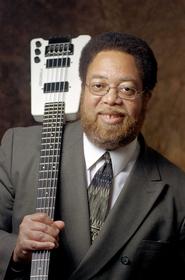 The Hamilton College Department of Music presents a weekend of jazz and chamber music on Friday and Saturday, Dec. 2 and 3. Both concerts begin at 8 p.m. in Wellin Hall.
The Hamilton College Jazz Ensemble takes the stage on Friday, Dec. 2, with Big Band Blow Up, a concert of new tunes and jazz standards for a large ensemble. Directed by "Doc" Woods, the selections include jazz arrangements of "Go Tell it on the Mountain" and "The First Noel."
The Hamilton College Chamber Ensembles will perform on Saturday, Dec. 3, with a recital featuring chamber music for wind, brass and string ensembles.
Both concerts are free and open to the public. Seating is general admission. For more information, call the box office at 859-4331 or visit www.hamiltonpa.org.