Drexel Public Health Leader Dr. John Rich to Lecture
---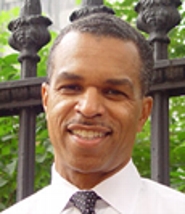 Dr. John A. Rich, professor and chair of Health Management and Policy at the Drexel University School of Public Health, will give a lecture titled "Hearing, Humanizing and Healing: Practicing Nonviolence in Public Health," on Thursday, Jan. 20, at 4:10 p.m., in the Science Center's Kennedy Auditorium.
Rich has been a leader in the field of public health, and his work has focused on serving one of the nation's most ignored and underserved populations—African-American men in urban settings. In 2006, he was granted a MacArthur Foundation Fellowship. In awarding this distinction, the Foundation cited his work to design "new models of health care that stretch across the boundaries of public health, education, social service, and justice systems to engage young men in caring for themselves and their peers." His recently published book about urban violence Wrong Place, Wrong Time: Trauma and Violence in the Lives of Young Black Men has drawn critical acclaim.
Prior to working at Drexel University, Rich served as the medical director of the Boston Public Health Commission. As a primary care doctor at Boston Medical Center, Rich created the Young Men's Health Clinic and initiated the Boston HealthCREW, a program to train inner city young men to become peer health educators who focus on the health of men and boys in their communities.
The lecture, which is part of Hamilton's Martin Luther King Jr. commemorative celebration events, is sponsored by the Diversity Social Justice Project and the Office of Diversity and Accessibility.