Levitt Speaker on "Government Secrecy in the Age of Wikileaks"
---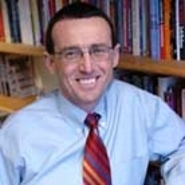 Professor of Law and Public Policy at Suffolk University Alasdair Roberts will present a lecture, "Government Secrecy in the Age of Wikileaks," on Thursday, April 7, at 4:15 p.m., in the Dwight Lounge at Bristol Center. The lecture is part of the Levitt Center's 2010-11 Speakers Series on security and is free and open to the public.
Roberts holds a JD from the University of Toronto and a Ph.D. and master's degree in public policy from Harvard University. In addition to Suffolk University, he has taught in the Maxwell School of Citizenship and Public Affairs at Syracuse University and at Queen's University in Ontario, Canada. He has authored three books, the most recent of which, The Logic of Discipline: Global Capitalism and the Architecture of Government (Oxford University Press, 2010) received an honorable mention from the Best Book award committee of the American Society of Public Administration's Section on Public Administration Research.
Roberts is a fellow of the U.S. National Academy of Public Administration and an Honorary Senior Research Fellow of the School of Public Policy at the University of London. He also currently serves as co-editor of the public policy journal, Governance.

The lecture is co-sponsored by the President's Office and the Office of the Dean of Faculty.