Public Policy Fellow to Discuss Sustainable Development
---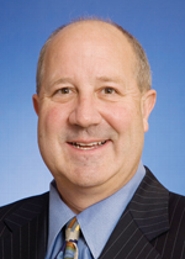 Steven F. Hayward, the F.K. Weyerhaeuser Fellow at the American Enterprise Institute for Public Policy Research, will give a lecture on Monday, Oct. 4, at 7:30 p.m., in the Fillius Events Barn at Hamilton. His lecture, "Is Sustainable Development Sustainable? Unconventional Reflections on Eco-Economics," is free and open to the public.

Hayward writes on a wide range of public policy issues. He is the coauthor of the annual Index of Leading Environmental Indicators; the producer and host of An Inconvenient Truth ... or Convenient Fiction, a rebuttal to Al Gore's documentary; and the author of many books on environmental topics. He has written biographies of Presidents Jimmy Carter and Ronald Reagan and of Winston Churchill, and also contributes to AEI's Energy and Environment Outlook series. Hayward is a senior fellow at the Pacific Research Institute for Public Policy.

He earned a bachelor of science in business and administrative studies from Lewis and Clark College and a Ph.D. in American studies from Claremont Graduate School. The lecture is sponsored by Hamilton College's Arthur Levitt Public Affairs Center.