Ravven Gives Paper at Joint Meeting
---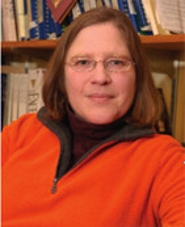 Heidi M. Ravven, professor of religious studies, gave a paper, "What Maimonides and Spinoza Can Teach us About Moral Psychology and Agency," at the annual joint meeting of the Society for Jewish Ethics, Society for Christian Ethics, and Society for the Study of Islamic Ethics in New Orleans, Jan. 6-9.
Ravven's paper, given in a session on bioethics, summarizes the basic argument of her book, Searching for Ethics, which will be published by The New Press later this year. The substance of both the lecture and the book is to pinpoint discoveries in the new brain sciences that expose as impossible or unlikely the way we usually think about why and how people are moral--namely, as acting either on principle via individual free will or as cultivating virtues.
Ravven critiques both versions of the standard account, showing why they can't work. She then exposes the Christian theological origins of the general philosophical anthropology behind the way we think about being and becoming moral. Ravven then offers her own theory of moral agency --what it takes to be ethical and to develop the ethical society--based on recent discoveries in the cognitive, affective neuro- and other sciences.
Finally she points to the insights of the Judaeo-Arabic philosophical tradition and its modernizer, Spinoza, as harboring a different notion of philosophical anthropology, and hence of moral agency, that are in keeping with the brain sciences and that can help us develop a more realistic and practical account of how to get individuals and a society to be moral.