Readers Confront Paradise Lost
---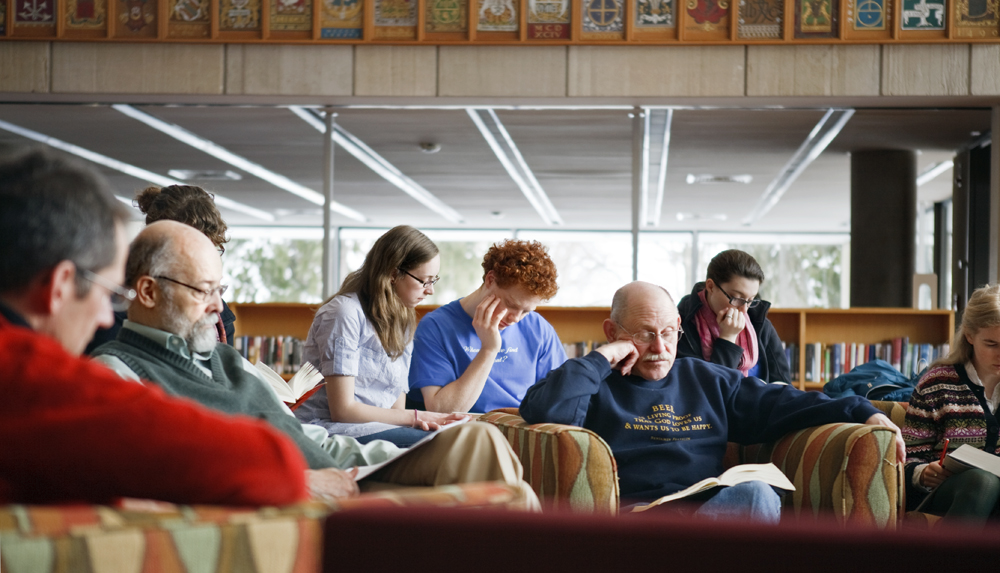 The second annual Milton Marathon drew avid Paradise Lost fans, members of English classes, faculty and interested bystanders to the browsing area of Burke Library on Feb. 27. Margie Thickstun, the Elizabeth J. McCormack Professor of English, organized the marathon for her English 228 class.
The marathon took place over the course of 10 hours, beginning at noon. "It's a popular activity among Miltonists," Thickstun commented. She had read about the activity on a Milton listserv and decided to try it at Hamilton last year.
Thickstun said the 12 books in the poem -- each of which have 700-800 lines -- have sentences that "can be long and complicated," and when reading aloud the poem is more understandable and the participants tend to be more expressive.
The beauty of Paradise Lost, Thickstun said, is that it has many themes that resonate with college students such as making choices, peer pressure and sexual attraction.
And Thickstun's favorite part of the epic poem? "I love Book 7 – the description of creation," she said. "It's so lush – you feel like you're watching time-lapse photography."