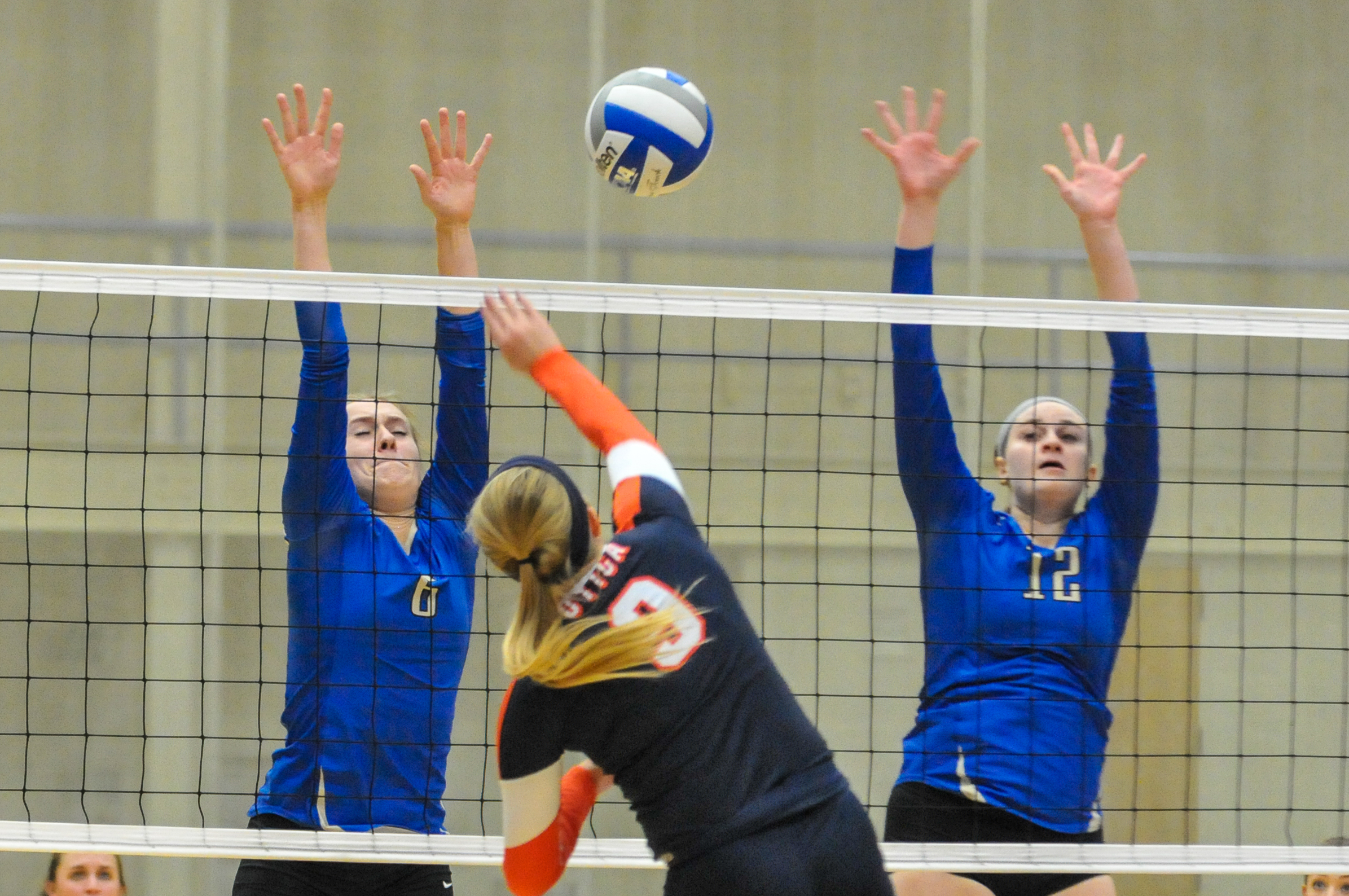 The Hamilton College volleyball team snapped a six-match losing streak with a sweep of visiting Utica in non-league action Monday at the Margaret Bundy Scott Field House. The Continentals (4-15 overall) won by scores of 25-6, 25-19, 25-14.

Box score

Hamilton scored 18 straight points in the opening set; the Pioneers' six points were the lowest single-set total the Continentals have given up in 103 matches. The hosts rallied to win the second set, trailing 17-14 before forging an 18-all tie then falling behind 19-18 before scoring the last seven points of the set.

Erin Donahue '18 led Hamilton with a record-setting offensive performance. She hit .667, collecting 18 kills in 27 attempts without committing an error. Her hitting percentage is the program's best figure since the current scoring system was adopted by the NCAA in 2008 and her 18 kills are a record for a three-set match.

Jessica Weston '17 finished with 10 kills and Margaret O'Brien '18 added six, contributing to Hamilton's 46 total kills – another three-set single-match record in the rally scoring era.

Kyndal Burdin '18 collected a season-best 28 assists and Meghan Wilkinson '19 contributed 11. Jamie Granskie '16 led all players with 23 digs. Sophie Zacharakis '19, who had a personal-best seven of Hamilton's 12 service aces, added 12 digs.

Hamilton has won seven of the last eight meetings between the two schools to open up a 22-4 series advantage. Last fall the Continentals posted a four-set win at Utica's Clark Gymnasium.

The Pioneers (5-24) were led by Hannah Voss' six kills. Lora Allen paced the team with 10 digs and nine assists. Laura Homer-Gunther and Nicole Herringshaw both had a hand in three of Utica's four blocks.

The Continentals play in their final tournament of the season Friday and Saturday, facing Springfield, Smith and Westfield State at the Hall of Fame Tournament co-hosted by Smith and Amherst.