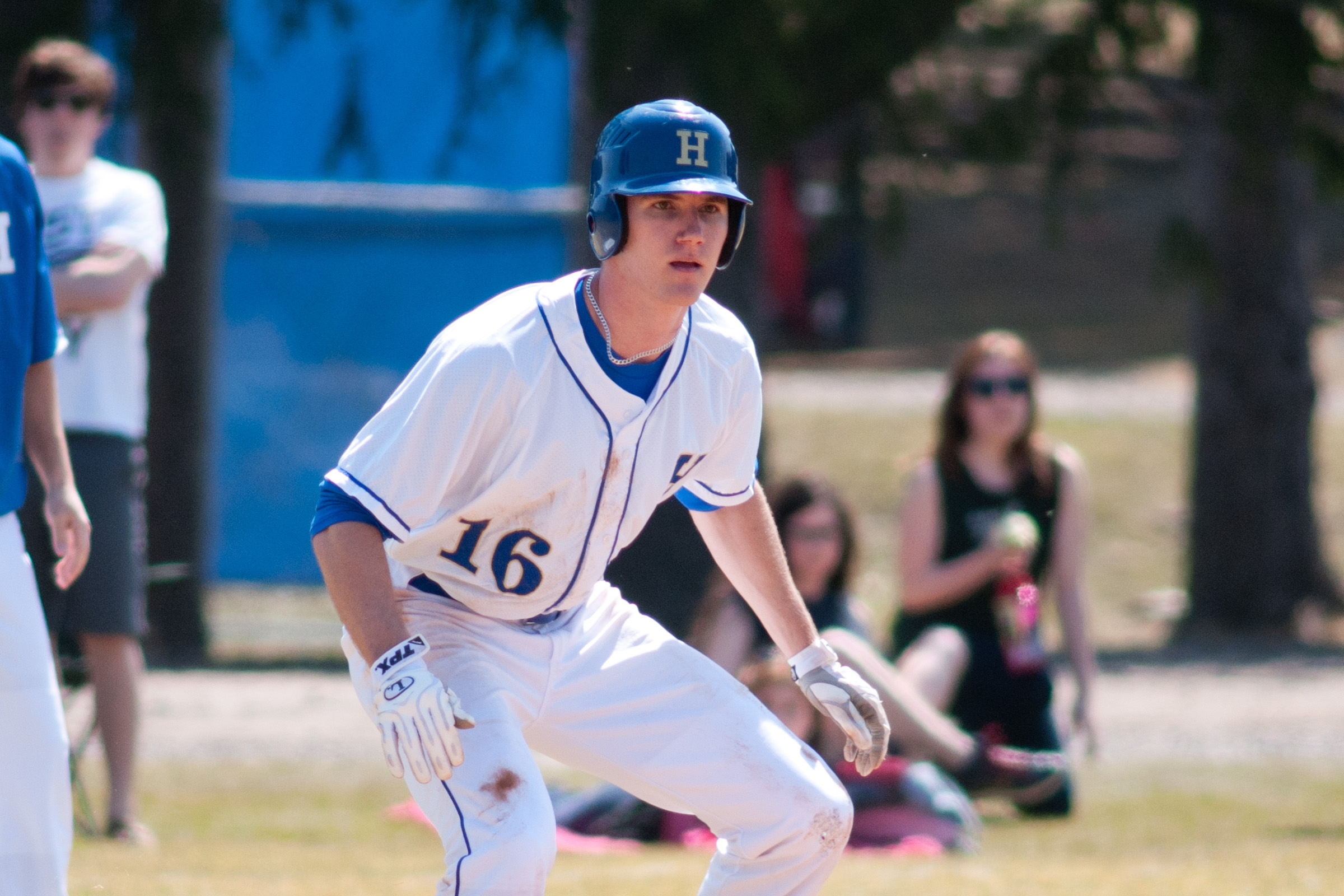 The Hamilton College baseball team set three school records in beating host Utica College 6-1 on Tuesday in non-league competition.

Box score

The Continentals (14-10 overall) have won four of their last five games. Hamilton hit a school-record four triples – including a program-record three in the ninth inning – and raised their season total to 11, setting another record.

Hamilton hit three straight triples in the ninth, breaking open a close game with three runs. Spencer Vogelbach '18 raised his record to 3-1, striking out six Pioneers in seven innings of three-hit ball.

Ryan Wolfsberg '17 hit two of Hamilton's four triples to tie a school record. Joe Jensen '15 hit the sixth triple of his career, matching another program mark. He led off the top of the ninth with a triple and Kenny Collins '17 and Wolfsberg followed with triples to give the Continentals a 5-1 lead. Dean Rosenberg '18 drew a one-out walk before he and Wolfsberg pulled off a double steal to close out the scoring.

Jensen set up Hamilton's first run with a pair of stolen bases. The Continentals stole five bases without being caught, extending their streak to 30 in a row. Jensen singled to lead off the game then stole second and third before scoring on a sacrifice fly by Wolfsberg. Jensen has 23 stolen bases this year and is ranked 21st in Division III in stolen bases per game.

An inning later Chris Collins '17 doubled, stole third and continued home on a Utica throwing error.

Wolfsberg scored Hamilton's third run in the fifth inning, coming home on a sacrifice fly by Andrew Haser '17 after tripling.

The Continentals' win snapped a three-game losing streak at Utica and raised their season total to 14; with six regular-season games remaining, they're two victories away from matching the school record.

Vogelbach held Utica (17-13) scoreless on two hits over six innings before the Pioneers got on the board in the bottom of the seventh.

Bryce Patterson '16 singled with one out and Andrew Hobika '18 followed with a walk. After a wild pitch moved both runners up a base, Patterson scored on a ground ball off the bat of Jerred Beniquez '17.

Andrew Jaffoni '15 became the third Continental to earn a save this spring, working out of a bases-loaded jam in the bottom of the ninth. He walked the bases loaded to bring the tying run to the on-deck circle before sealing the win by retiring Utica's clean-up hitter. Jaffoni pitched two scoreless innings to collect his second career save.

The Continentals close out their NESCAC West Division schedule with a three-game weekend series at nationally ranked No. 21 Wesleyan University, beginning with a single game on Friday, May 1. Utica hosts a non-league doubleheader against Keuka College on Wednesday.