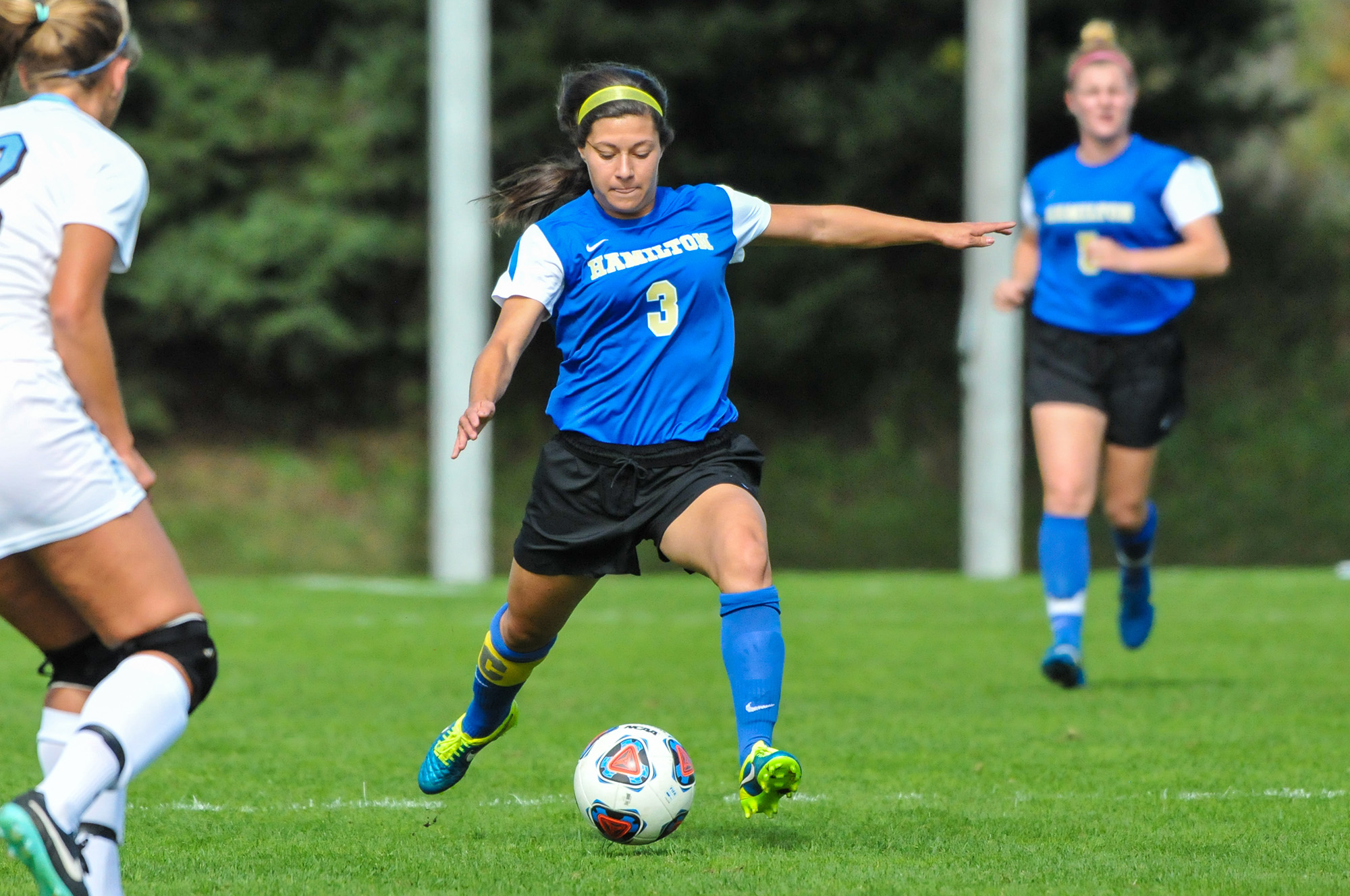 A pair of Hamilton College seniors have been selected for the 2015 NESCAC Women's Soccer All-Conference Team.

NESCAC Women's Soccer All-Conference Team

Becca Rees '16 (Framingham, Mass./Framingham HS) and Victoria Freeman '16 (Freehold, N.J./Saint John Vianney HS) received all-conference honors for the first time and were voted to the second team. A total of 23 athletes made the all-NESCAC team.

Rees is tied for second place in the conference with six assists and is tied for ninth with 14 points in 16 games. The forward also scored four goals. She finished her Hamilton career with nine goals and 17 assists for 35 points in 60 games. Rees holds the program record for most assists in a career.

Freeman ended up with three goals and one assist in 16 games. The midfielder scored the only goal in a 1-0 win against Wesleyan University on Oct. 3. Freeman, who started all 60 games and didn't miss a contest in four years for the Continentals, scored 12 goals and added three assists at Hamilton.

Rees and Freeman led the Continentals (7-6-3, 3-4-3 NESCAC) to the NESCAC Championship quarterfinals. The women went 7-2-2 in their last 11 games and the two losses were on the road by identical 2-1 scores. The duo led an offense that is No. 1 in the conference in goals per game.