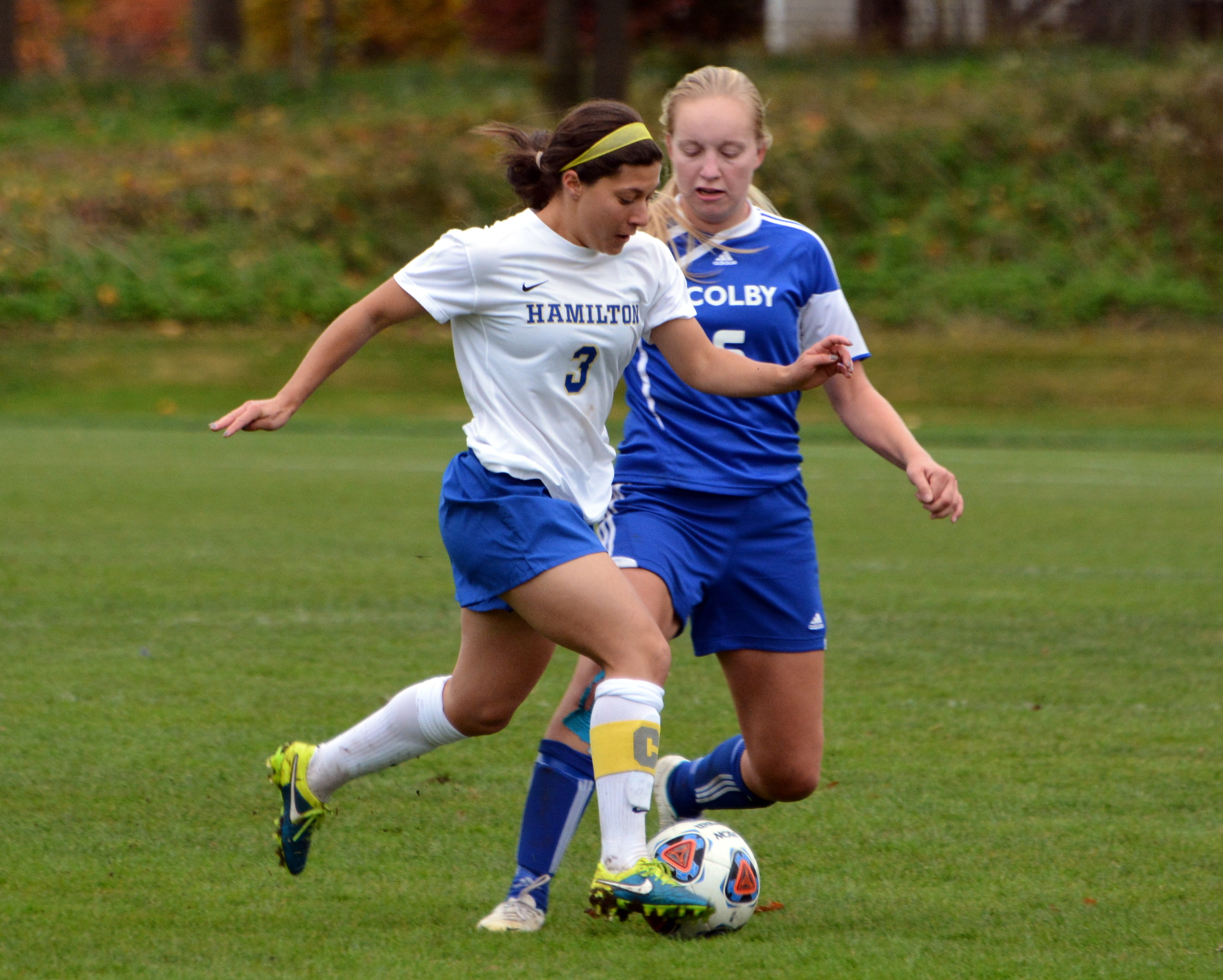 Hamilton College's Becca Rees '16 (Framingham, Mass./Framingham HS) has been selected for the 2015 Division III Women's Soccer All-Region Team by the National Soccer Coaches Association of America.

NSCAA Women's Soccer All-Region Team

Rees was placed on the third team in the East Region and is one of 38 athletes on the all-region team. The all-region honor is her first with the Continentals. She was named to the NESCAC all-conference team in November.

The forward is tied for third place in the conference with six assists and is tied for 10th place with 14 points in 16 games. Rees also scored four goals, including the lone tally in a 1-0 win against Tufts University on Oct. 4. She finished her Hamilton career with nine goals and 17 assists for 35 points in 60 games. Rees holds the program record for most career assists.

Rees helped the Continentals (7-6-3, 3-4-3 NESCAC) reach the NESCAC Championship quarterfinals. The women went 7-2-2 in their last 11 games and the two losses were on the road by identical 2-1 scores. She helped lead an offense that is No. 1 in the conference in goals per game.