Renowned Translator of Classic Texts to Read, Lecture on The Odyssey
---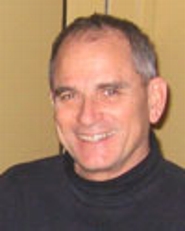 Stanley Lombardo, professor of classics at the University of Kansas and one of today's leading translators of ancient Greek and Latin literature will give a talk and reading centering on The Odyssey on Thursday, Sept. 13, at 4:10 p.m. in the Taylor Science Center's Kennedy Auditorium. The lecture, sponsored by the Classics Department, is free and open to the public.

Lombardo promises a talk and reading with "a little Zen in it, some philology, a touch of Dante, Kazantzakis, bringing it all back home."

Lombardo's translation of Homer's Iliad, which received the Byron Caldwell Book Award, was performed at Lincoln Center by the Aquila Theatre Company, and his version of the Odyssey was named a New York Times Book of the Year. His translation of Hesiod received a National Translation Center Award, and his versions of Sappho and Virgil's Aeneid were both finalists for the Pen Literary Award. Lombardo has also co-authored a translation of the Tao Te Ching and co-edited an anthology of classical Zen texts. Most recently, he has published translations of Dante's Inferno and Ovid's Metamorphoses. In 2010 he received the Umhoefer Humanities Award for his versions of Homer and Virgil.

Lombardo, who is making his fifth visit to Hamilton, has given dramatic readings on campuses throughout the country, as well as at such venues as the Smithsonian Institution and the Chicago Humanities Festival. He has been featured on C-SPAN and National Public Radio and has recorded award-winning audio books of his translations of Homer.