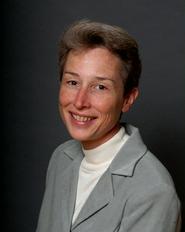 Reuters Quotes Owen in Federal Reserve Article
A Reuters article about the Federal Reserve's recent efforts to provide more transparency by communicating with greater clarity on the possible future course of monetary policy included comments by Henry Platt Bristol Professor of Economics Ann Owen. A former Federal Reserve Board of Governors economist, Owen said, "Often, opinions about the future course of the economy change quickly when it is at a turning point. Managing expectations about the future state of the economy can help it achieve its goals of full employment and price stability because expectations about the economy can be self-fulfilling." The article, titled "Officials urge fuller Fed policy reports," appeared on May 16 and appeared in many additional media outlets.
"Right now, the Fed has communicated clearly that it does not expect to raise the federal funds rate until sometime in 2014," Owen continued. "If there were some suggestion in a quarterly report that perhaps there is less certainty about that timing because the pace of the recovery has quickened, then this could have the effect of increasing expectations for higher rates sooner."