Rivera Selected as Fulbright Scholar to Russian Federation
---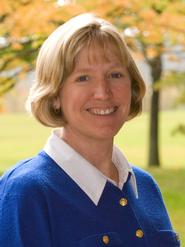 Associate Professor of Government Sharon Rivera has been selected as a 2012-13 Fulbright U.S. Scholar to the Russian Federation. While in Russia on a teaching/research award, she will further her ongoing project on the demographic and professional composition of the Russian elite in collaboration with Russian scholars.
Rivera's research is based on an original database of demographic, educational, and occupational information on over 2,500 individuals who have been prominent in the political, economic, or cultural life of the Russian Federation between 1999 and 2010. In addition, she plans to conduct faculty workshops on curriculum development and the use of technology in the classroom, drawing in part on her published work on the use of simulations in teaching comparative politics.

The core Fulbright Scholar Program sends 800 U.S. faculty and professionals abroad each year. Grantees lecture and conduct research in a wide variety of academic and professional fields.

The Fulbright Program is sponsored by the United States Department of State, Bureau of Educational and Cultural Affairs. Under a cooperative agreement with the Bureau, the Council for International Exchange of Scholars (CIES) assists in the administration of the Fulbright Scholar Program for faculty and professionals.