Rodriguez-Plate to Discuss Cuban Film in Imagining America Series
---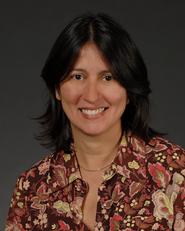 Edna Rodriguez-Plate, associate professor of Hispanic studies, will present a talk titled "The Cuban Revolution and the Creation of a National Film Industry" on Wednesday, Dec. 9, at 7:30 p.m.at the Other Side in Utica. This is the fourth event in the Imagining America collaboration between Hamilton College and The Other Side.

She will address such questions as What did the Revolution do for film making in Cuba? Was Che Guevara just a guerrilla fighting for communism? How can a repressive state also be an agent for the development of the New Latin American Cinema of the 80s?

The Other Side is located at 2011 Genesee Street in Utica, across from the Uptown Theater and next to the Cafe Domenico. Parking is available, and admission is free.