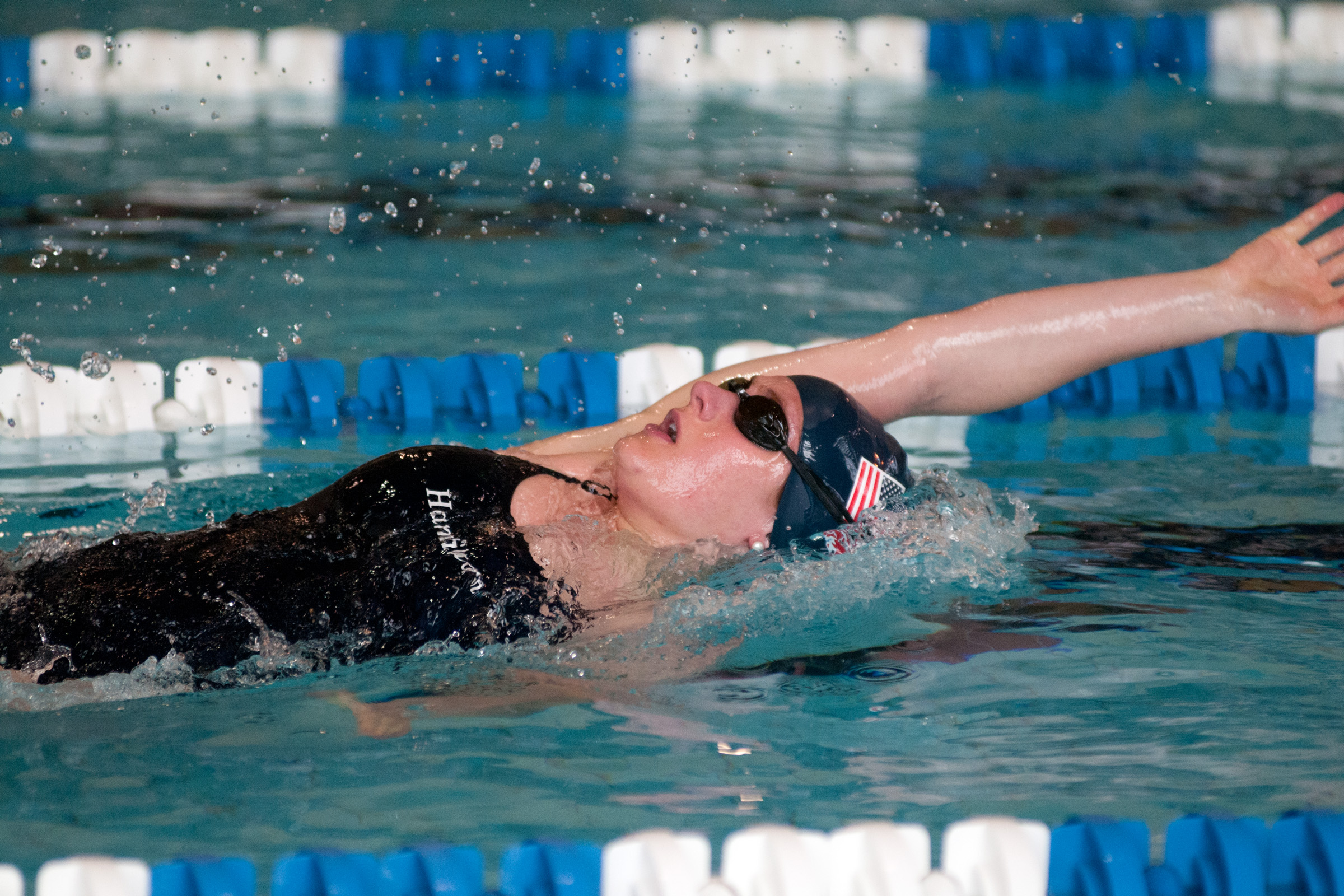 Hamilton College's Maggie Rosenbaum '14 placed 21st in the women's 200-yard backstroke at the 2014 NCAA Division III Swimming and Diving Championships on March 22.

Results

Rosenbaum posted a time of 2:03.60 in her final race at Hamilton. She previously had finished third, seventh and 10th in the 200 back at the NCAA championships. It was the first time in 11 individual events at the national meet that she didn't qualify for the evening's finals. The championships were held at the IU Natatorium on the campus of Indiana University-Purdue University Indianapolis.

Rosenbaum added two more All-America awards earlier this week for finishing second in the 100 butterfly and fifth in the 100 back and ended up with eight All-America honors for her college career. Anyone that finishes in the top eight of any individual or relay event at the NCAA championships is an All-American.

Rosenbaum generated 31 team points for the Continentals and Hamilton finished in a tie for 20th place in the team standings. A total of 51 programs, including six NESCAC schools, scored at least one team point. Emory University captured the team title with 595.5 points.