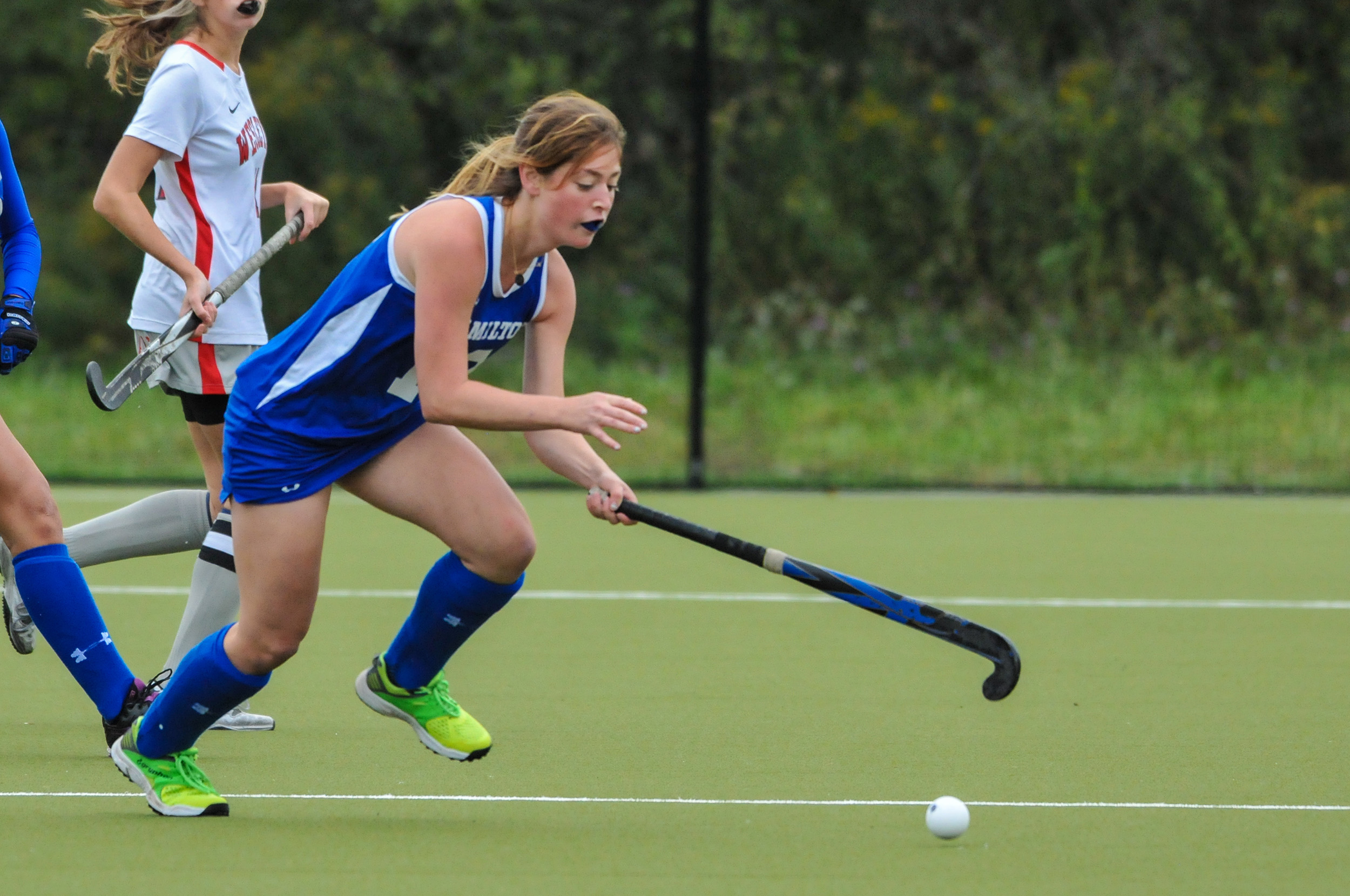 Hamilton College's Eva Rosencrans '17 (Greenwich, Conn./Greenwich Academy) has been selected for the 2015 Division III All-America Team by the National Field Hockey Coaches Association.

2015 NFHCA Division III All-America Teams

Rosencrans was placed on the second team as 48 athletes were honored on the three All-America teams. She is the fourth Hamilton field hockey All-American. The others are Colleen Callaghan '11 in 2010, Erin McNally '12 in 2009 and Anne Hughes '92 in 1991.

Earlier this fall, Rosencrans made the all-region team in the New England West Region and the NESCAC all-conference team for the third time.

Rosencrans tied for seventh in the NESCAC with 29 points and was ranked eighth with 12 goals in 16 games. The forward finished with five goals and four assists for 14 points in 10 conference regular season contests. For her Hamilton career, Rosencrans is second on the program's all-time list with 37 goals and third with 82 points in 46 games. She needs just four points to move into second place on the career list.

Rosencrans helped the Continentals reach the NESCAC Championship quarterfinals for the second straight year. Hamilton (9-7, 4-6 NESCAC) tied for sixth place in the conference standings and posted its first winning record since 2010.