It's an honor awarded to "a philosophy teacher who has had a profound impact on the student of philosophy," and in 2020, it went to Hamilton Associate Professor of Philosophy Russell Marcus.
Awarded to teachers in undergraduate or pre-college settings, the Prize for Excellence in Philosophy Teaching comes from the American Philosophical Association, the American Association of Philosophy Teachers, and the Teaching Philosophy Association. The 2020 award went to two professors. To the many Marcus fans found among his students and former students, he was a shoo-in.
"Before I was taught by Professor Marcus, I never considered pursuing a career that involved teaching. He taught me how much it can change the course of people's lives," said Ian Hohm '20, a doctoral student in social/personality psychology at University of British Columbia.
Marcus, who joined the faculty in 2007, developed and runs Hamilton's Summer Program in Philosophy, a lab for pedagogical innovation in philosophy for students, teachers, and alumni tutors. He is an innovator in the classroom who employs "team-based learning," especially in his 100- and 200-level classes, because it promotes active learning in contrast to a lecture-based classroom. Throughout the semester, students work on activities in teams, Marcus explained. To foster productivity and encourage everyone to speak up, students evaluate each other for their participation.
His teaching style, in my experience, can be boiled down to three things: (1) he is incredibly thoughtful and committed to his teaching, (2) he demands a lot from his students — he holds them to a high standard, and (3) he has a lot of fun in the classroom, not taking himself too seriously.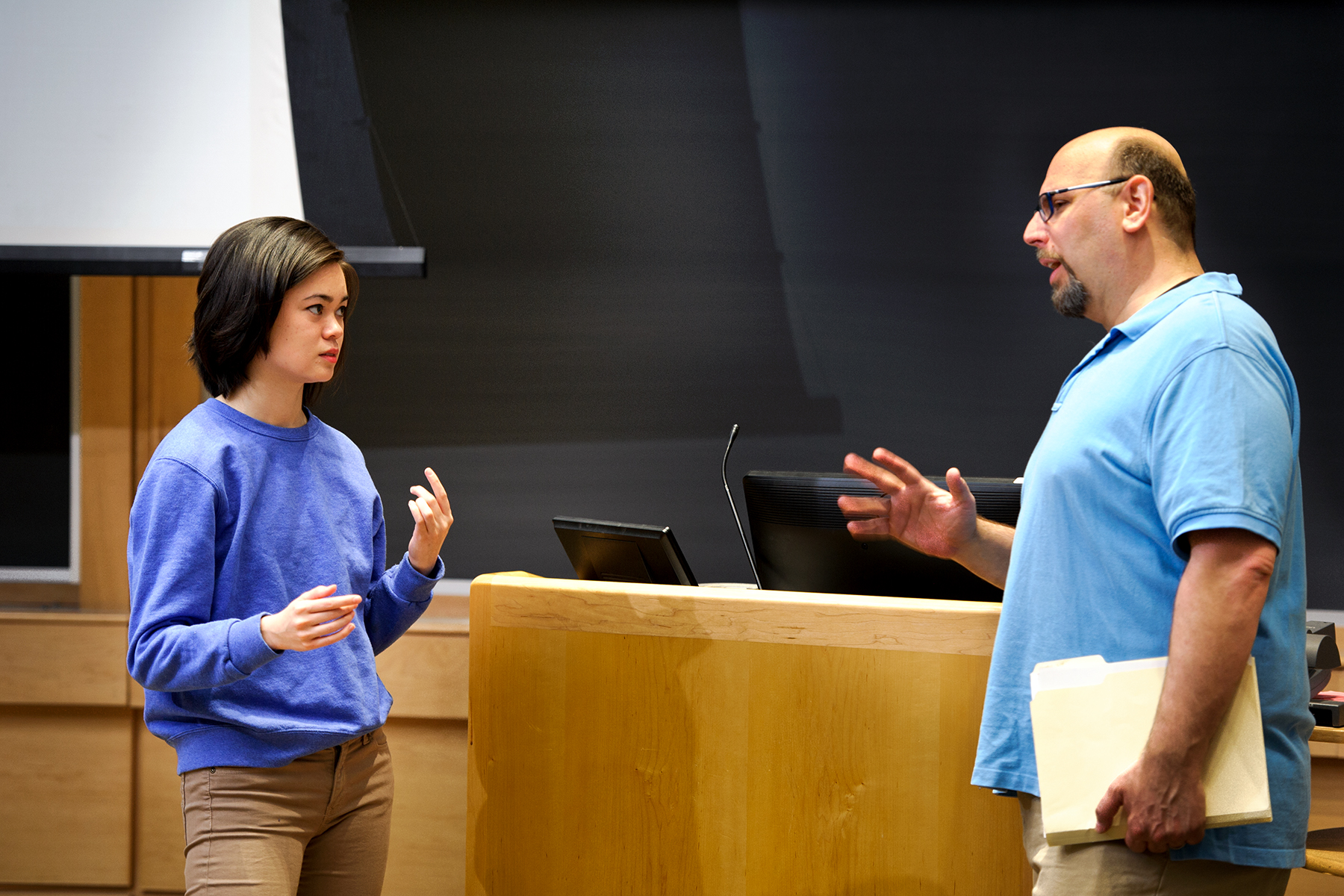 "Research shows that active learning, actually doing something in class, is more effective than passive learning, sitting and listening to lectures," Marcus said. "Also, it's more engaging and more consistent with the kind of community that I believe that Hamilton students do and should expect."
We asked a few of his former students, now embarked on careers or in grad school, about the impact Marcus had on them as a professor. Here is some of what they had to say.
---
Jessica Gutfleish Zweig '14
Board certified and licensed behavior analyst
Hamilton major: psychology, with math minor
"My most meaningful experience with Russell is what he calls his 'decision to ignore prudence' when he complained one day in our logic class that there were too many issues with the logic textbook we were using, and he wanted to write his own. He said if anyone was interested in helping him to let him know. When I approached him about this one day after class, he was surprised and didn't think anyone would take him up on the offer. We spent the summer of 2011 hanging out in one of the geology labs, him writing the text and me writing the problems. We made quite a team. Once we were done with our respective sections, we switched and edited the other's work. It was a summer I'll never forget. I think ultimately, when I think of Hamilton and what made my experience different from any other student's experience at any other liberal arts college, I think of Russell.
"I distinctly remember doing research on colleges and hearing stories of student's being invited to teacher's houses for dinner, but never really expected to have that experience myself. For the time I attended Hamilton, Russell and his family became my family. I babysat his children, came to their birthday parties, and had countless meals at his house. When I returned to Hamilton for my five-year reunion, he met my then fiancé and then attended my wedding via Zoom last fall. Russell taught me a lot in the classroom, but the teaching he did (and continues to do) outside the classroom is the teaching that really impacted me."
---
Ian Hohm '20
Doctoral student in social/personality psychology, University of British Columbia
Hamilton majors: philosophy and psychology
"Professor Marcus is an incredible teacher who instills lighthearted passion in so many of his students. He is a friendly, kind, and highly intelligent person. I have spoken to him at length about how he agonizes over tiny details in his syllabus in order to maximize the teaching experience for his students. He strongly believes in team-based learning, which involves multiple levels of conversation (first with oneself, then among a small group of students, then among all the groups, then with the instructor) that promote lively discussion, and due to his classes I think they are the best way to teach a wide range of subjects.
"Through his teaching he gave me confidence in myself and my work, he expanded my world views, he taught me the joys of philosophy, and he helped me understand how lucky I was to be spending time studying it. He also taught me, in a very fundamental way, how to think. He, bar none, was my most influential instructor, and even if I forget all the philosophy I read, I will still benefit from his teaching because it has shaped how I interact intellectually and personally with the world. When it hopefully comes time for me to teach others one day, there is no doubt that much of my teaching will be modeled after his classroom."
---
Mercy Corredor '15
Doctoral candidate in philosophy, University of Michigan
Hamilton major: philosophy
"Russell played a huge role in preparing me for graduate studies in philosophy. He undoubtedly made me a clearer and overall more serious thinker.
"His teaching style, in my experience, can be boiled down to three things: (1) he is incredibly thoughtful and committed to his teaching, (2) he demands a lot from his students — he holds them to a high standard, and (3) he has a lot of fun in the classroom, not taking himself too seriously.
"I'll never forget when Russell became emotional on the last day of our Wittgenstein seminar, which I took my senior year. He had loved the course so much, and appreciated our work so much, that he was saddened it had come to an end. I'd never seen (and still have never seen) a professor put so much of themselves into a course.
"I think it was in the class The Language Revolution that I became a serious student of philosophy. The class was no walk in the park. It was extremely challenging, possibly the most challenging course I took in all of my time at Hamilton. Though the class was extremely fun and upbeat, it was also very serious. The vibe was very much: we have serious work to do in class, and we'll get it done by having fun. That combination of lightness and heaviness, fun and seriousness, is central to Russell's teaching. It is something I try to emulate in my own classroom."
---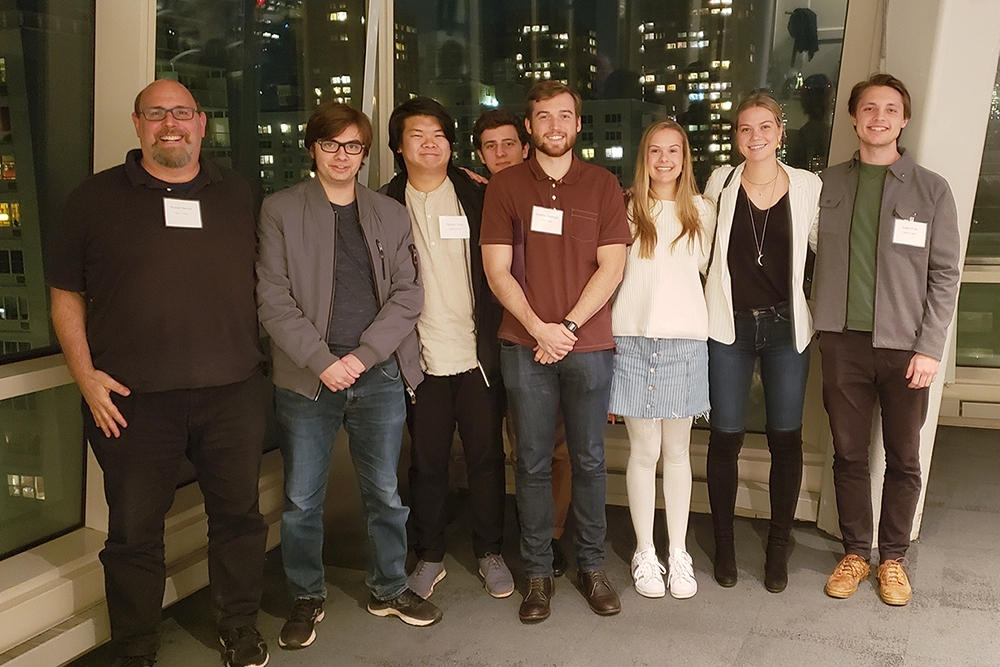 Haotian Yang '20
English teacher and future philosophy master's student
Hamilton majors: philosophy and German studies
"Professor Marcus is a very efficient and endearing teacher. He is skillful at encouraging and facilitating classroom discussions and has a variety of creative methods with which he teaches. He also has high standards for his students and does everything in his power to help them reach those standards. I commend professor Marcus' teaching abilities.
"My most meaningful experience with him was probably my senior thesis project. Professor Marcus prepared me well to schedule my research and plan prudently, so I could finish the ambitious project. He also helped me structure my paper and improve my writing, which enabled me to craft a satisfactory piece of philosophical writing that made both of us proud.
"My research experience with him was very positive because professor Marcus gives honest and helpful advice and assessments. He taught me to focus on a specific research direction and dive deeper into the subject."