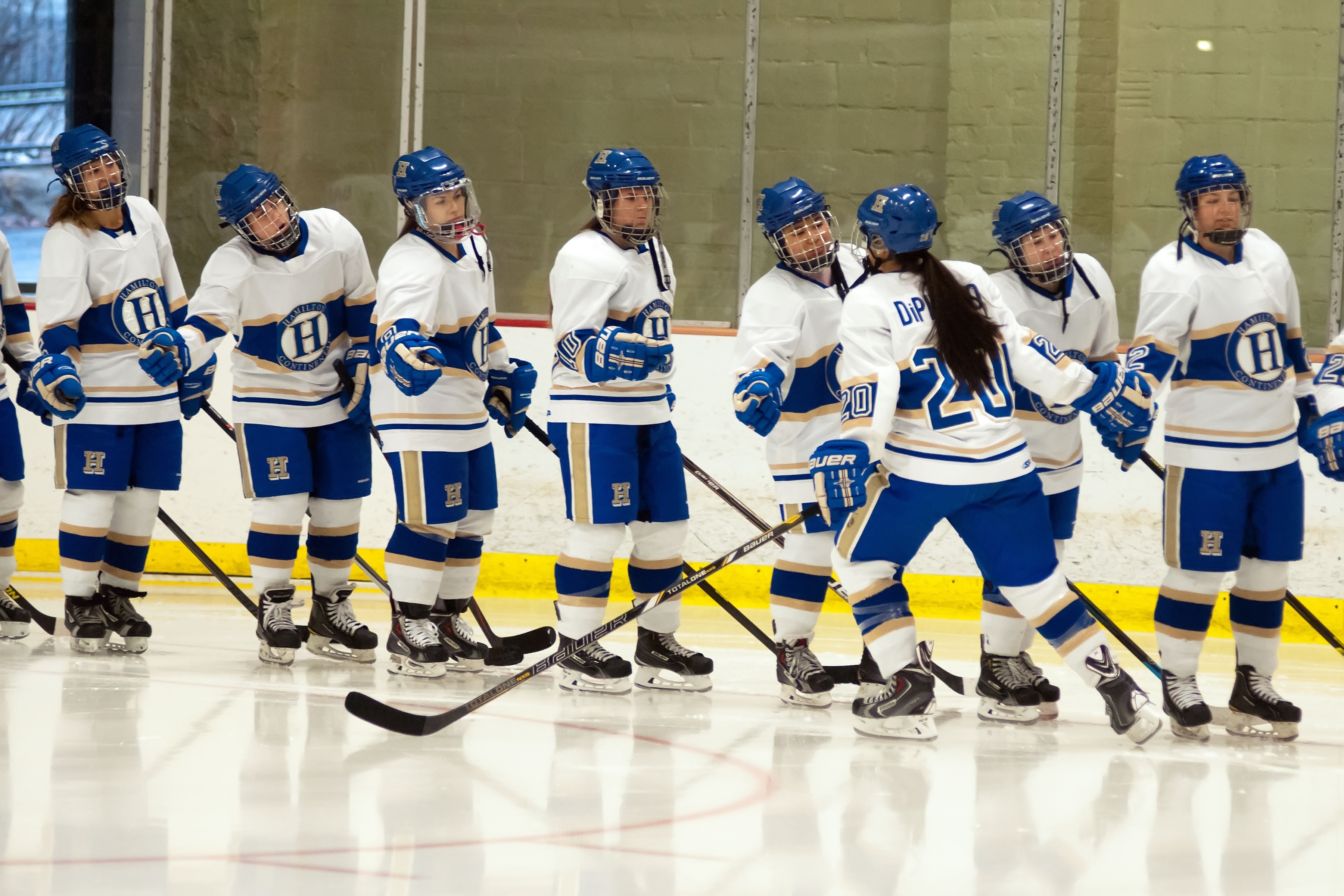 The Hamilton College women's hockey team lost for the first time since Nov. 25, falling 2-0 in a NESCAC game at Williams College on Saturday afternoon. The loss snapped Hamilton's team-record seven-game unbeaten streak.

Box score
The Continentals (5-5-3, 0-4-2 NESCAC) had posted a 5-0-2 record since losing 2-1 at SUNY Oswego eight weeks ago. They were outshot 27-20 by the Ephs (6-5-1, 3-2-1)

Andree Heller '15 scored her first goal of the season 8:33 into the opening period and Sara Lehman '16 sealed the win with her third goal of the year at 5:13 of the third period. Lehman's goal came on Williams' only power-play opportunity.

The Continentals' only power-play chance came with 4:23 left but Williams goaltender Christina Cleroux '18 kept Hamilton off the scoreboard. Cleroux made 20 saves.

Sam Walther '18, who recorded Hamilton's first overtime shutout ever in Friday's scoreless tie, finished with 25 saves. Walther has a 1.69 goals against average and .943 save percentage in four NESCAC games.

The Continentals host SUNY Cortland for a non-conference game on Tuesday, Jan. 20, at 7 p.m.