Track & field records fall at Eastern College Athletic Conference meet
---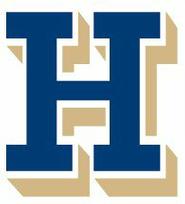 The Hamilton College Continentals wrapped up two days of competition on Saturday at the 2014 Eastern College Athletic Conference (ECAC) Division III Indoor Track & Field Championships held at the Reggie Lewis Track & Athletic Center in Boston.

Complete results

The Hamilton men tied for 13th place with 19 points and the women tied for 22nd place with 14 points. Nine nationally ranked women's teams and eight nationally ranked men's teams competed at the championships.

Joe Jensen '15 provided the weekend's top performance, taking home the ECAC title in the 400-meter dash. Jensen's time of 48.68 seconds lowered his own week-old school record by 0.32 seconds.

Jensen was runner-up in the 200-meter dash and broke his team record of 22.12 seconds with a time of 22.04 (0.19 seconds behind the winner). He also led off the school record-setting 800-meter relay effort. Jensen, Jake London '14, Max Newman '16 and Nate Somes '16 finished in 1:31.51, breaking the program's 9-year-old record of 1:32.10.

Hamilton scored points in the distance medley relay with the quartet of James Bryan '16, Somes, Grant Whitney '17 and Harry Sullivan '16 taking eighth place in 10:33.78. Adam Pfander '16 was 14th in the 5,000-meter run (15:28.23) and Whitney finished 25th in the 800-meter run (1:58.62).

On the women's side, Yuwen Michelson '17 was the highest Hamilton finisher, placing third in the long jump with a mark of 5.40 meters. Krystina Choinski '15 took fourth place in the 1,000-meter run with a time of 3:03.94.

Sarah Ohanesian '14 was sixth in the mile run and eclipsed her own team record with a time of 5:06.48. Ohanesian recorded a time of 5:09.52 back on Feb. 21. Choinski and Ohanesian ran on the 3,200-meter relay along with Jessye McGarry '16 and Samantha Buttrick '17. The foursome placed 10th in 9:56.92.

Selections for the 2014 NCAA Division III Indoor Track and Field Championships will be released on Sunday night, March 9. The championships will be held at the Devaney Center on the campus of the University of Nebraska in Lincoln on Friday and Saturday, March 14 and 15.