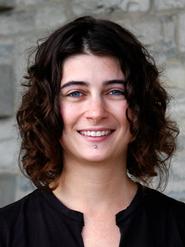 The first installment of a bimonthly column by Janelle Schwartz '97, visiting assistant professor of English and creative writing and general director of the Academic Program in the Adirondacks, was published on Nov. 16 in The Adirondack Almanack.
In "A Solitary Runner in the Adirondack Park," Schwartz described her love of solitude and enjoyment of running alone in the rural landscape of the Adirondacks.
The Adirondack Almanack is the online journal of the Adirondack Explorer (Saranac Lake, N.Y.), a nonprofit, bimonthly magazine focused on the people and places of the Adirondack Park region.