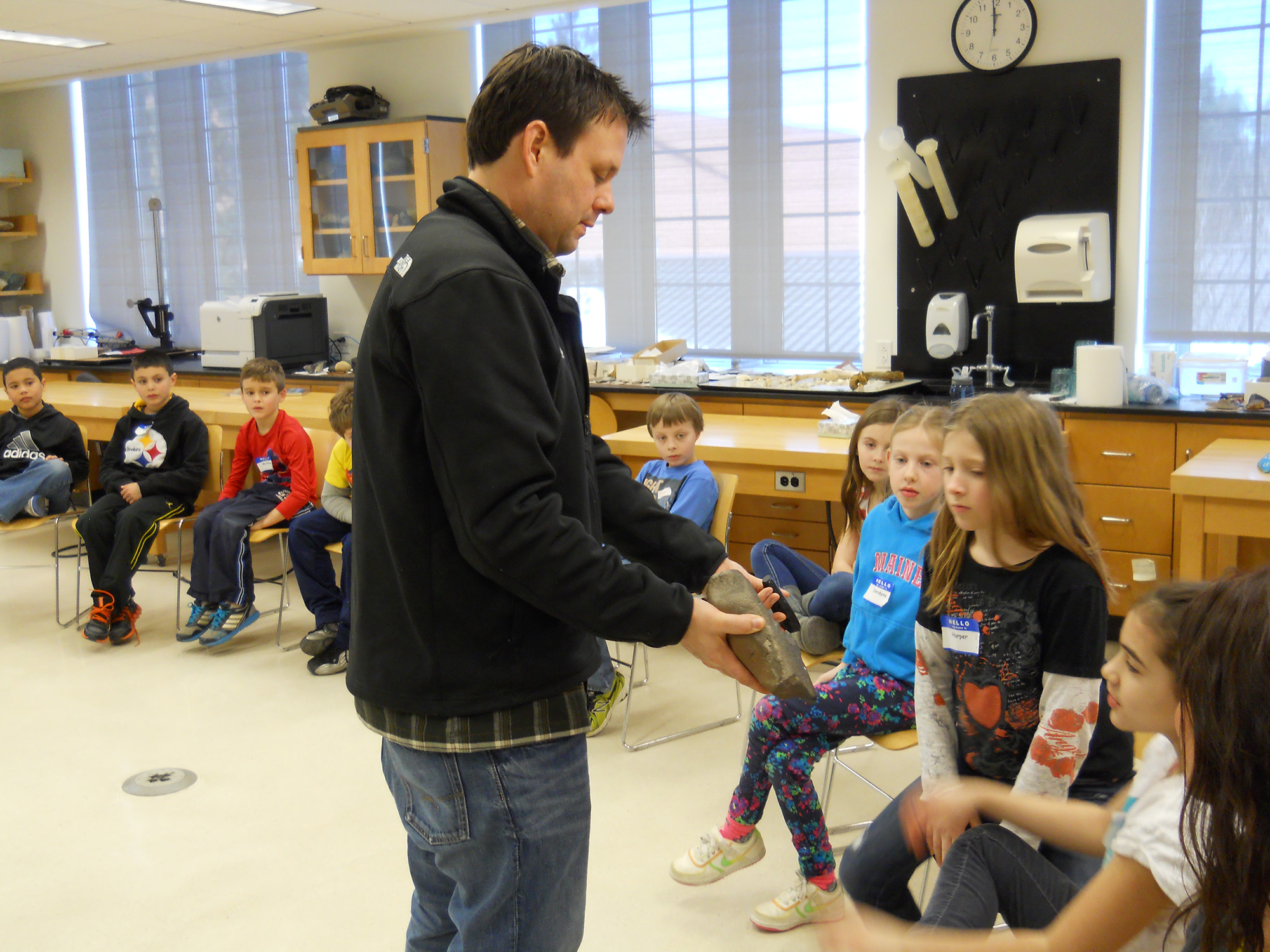 Lots of "oohs" and "ahhs" and a couple shrieks were heard in the Taylor Science Center during spring break when two groups of local third-grade students visited for some hands-on science learning with the help of Hamilton's science faculty. For more than 20 years, Professor of Biology Dave Gapp has organized "Science Exploration Days" which bring classes of elementary school students to Hamilton for guided tours and short lessons in various areas of science.
During Hamilton's spring break in March, third-graders from Myles Elementary School in New Hartford and Willard Prior School in Oneida visited the Science Center for a morning of science discovery. Hamilton faculty involved in the program were Dave Bailey, geosciences; Karen Brewer, chemistry; Jen Borton, psychology; Nathan Goodale, anthropology; and Brian Collett, physics. Animal care technician Sally Corney assisted Gapp in biology.
The students viewed optical illusions and learned how various parts of the brain work, met and touched some reptiles in biology and handled ancient artifacts in geosciences.
In physics Collett talked to them about stringed instruments and showed them vibrating strings, listened to tuning forks, and heard the weird noise that you get from a guitar string when it is only partly overwound with wire. In chemistry Brewer helped the children make green slime, froze balloons and flowers with liquid nitrogen and explored a non-burning dollar experiment. Geosciences' Bailey triggered a man-made erupting volcano in the parking lot before the students departed.