Banff Mountain Film Festival Screening is Feb. 15
---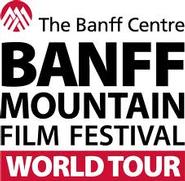 The Banff Mountain Film Festival World Tour will visit Hamilton College on Wednesday, Feb. 15, at 7 p.m. in Bradford Auditorium, KJ. The screening is sponsored by the Hamilton Outing Club. Tickets are $8 for students and $10 for the public.
The Banff Mountain Film Festival was founded in 1976 by the Banff Center and is held every fall in Banff, Alberta, Canada. It features the world's best films on mountain adventure, culture and the environment. Films showcase the year's best in mountain adventure, exploration, and cultural speakers. Immediately after the festival in November, a selection of the best films in the festival goes on a world tour. Each year, the Banff World Tour travels to 35 countries and reaches more than 280,000 people at more than 700 screenings in approximately 390 locations.
Members of the Outing Club are responsible for choosing which of Banff's films will be shown at the screening and have selected, among others, the film submitted by world-famous Sketchy Andy, known for his daredevil slacklining stunts and featured performing tricks during the Super Bowl XLVI halftime show.