Seven Faculty Members Promoted to Professor
---
Dean of Faculty Patrick Reynolds announced the promotion of seven Hamilton faculty members to the rank of professor. Mark Bailey, computer science; Kevin Grant, history; Elaine Heekin, dance and movement studies; Seth Major, physics; Robert Martin, government; Joseph Mwantuali, French; and Stephen Wu, economics, were promoted effective July 1.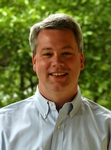 Mark Bailey received his Ph.D. in computer science from the University of Virginia. His research interests focus on the boundary between hardware and software including program optimization, embedded systems, computer architecture, and computer security.

Bailey has received fellowships from the National Research Council and the Air Force Research Laboratory, and grants from the National Science Foundation, and Microsoft Research. He's been a consultant with the Air Force Research Laboratory, and Assured Information Security.

Bailey's work is widely published in journals and conferences including: IEEE Transactions on Software Engineering, Software: Practice & Experience and ACM Transactions on Embedded Computing Systems. His introductory computer security course, Secrets, Lies, and Digital Threats, pairs teams of Hamilton students with local high school classes to teach teens about the dangers of life in the digital world.

Bailey is regularly a member of organizing committees of regional and international conferences and is a member of ACM, IEEE, IEEE Computer Society, Sigma Xi, and Tau Beta Pi.
Kevin Grant is an historian of the British Empire, with expertise in humanitarian politics. He completed his Ph.D. at the University of California, Berkeley, in 1997, and he has received fellowships from the Fulbright Commission, the Mellon Foundation, and the American Historical Association. He received the John R. Hatch Class of 1925 Excellence in Teaching Award at Hamilton in 2003.

Grant is the author of A Civilised Savagery: Britain and the New Slaveries in Africa, 1884-1926 (2005), and he is the co-editor of Beyond Sovereignty: Britain, Empire, and Transnationalism, c. 1880-1950 (2007). He has also published articles in leading scholarly journals, as well as essays in edited collections. Grant is now working on a comparative history of hunger strikes.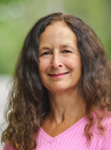 Elaine Heekin earned a master's degree in dance choreography from the University of California at Los Angeles and received her certification in Laban Movement Analysis (CMA) from the University of Seattle. She has performed, choreographed and taught contemporary dance throughout the United States. Her works have been set at numerous colleges in addition to being selected for various prestigious festivals in New York, Los Angeles and Chicago. Heekin has published several articles addressing the effects of Bartenieff Fundamentals (body therapy) on older adults and is also a certified instructor in Pilates.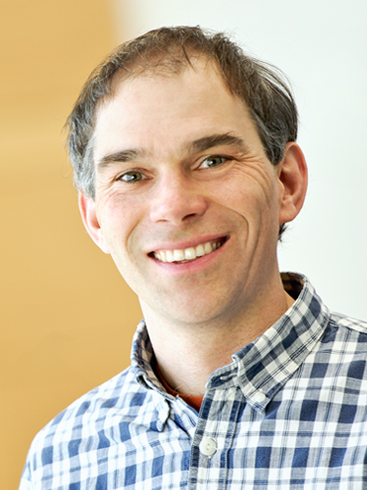 Seth Major's research is in quantum gravity, a field devoted to finding the structure of spacetime on the smallest scales (see the link below for more information). Recently his research has focused on possible observable consequences of quantum gravity, particularly on how granular spatial geometry might be indirectly observed. In 2010 Major published an article outlining a model for possible effects in high energy particle scattering experiments (arXiv:1005.5460). Tomasz Konopka '02 and Major set tight constraints on a modified special relativity using astrophysical observations (hep-ph/0201184). With Sumati Surya and David Rideout, Major published a series of papers on how the shape (or topology) of space in the causal set approach to quantum gravity.

Before coming to Hamilton Major was a Lise Meitner Fellow at the Institute for Theoretical Physics of the University of Vienna and taught at Swarthmore College and Deep Springs College. He earned a Ph.D. in theoretical physics from Pennsylvania State University.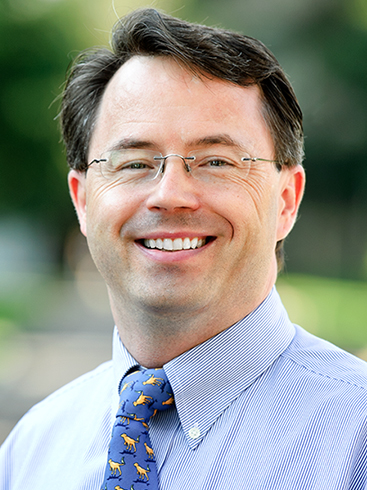 Robert Martin, chair of the Government Department, teaches political theory. His interests include American political thought, democratic theory, early modern political thought, philosophy of social science and constitutional law. Martin is the author of Government By Dissent: Protest, Resistance, and Radical Democratic Thought in the Early American Republic (New York University Press, forthcoming) and The Free and Open Press: The Founding of American Democratic Press Liberty, (New York University Press, 2001). He is also co-editor, with Hamilton professor Douglas Ambrose, of The Many Faces of Alexander Hamilton: The Life and Legacy of America's Most Elusive Founding Father, (New York University Press, 2006).
Martin's work has appeared in History of Political Thought, Polity, The Journal of the Early Republic and Political Research Quarterly. A recipient of the Class of 1963 Excellence in Teaching Award, Martin has held research fellowships at the New-York Historical Society and the American Antiquarian Society. He has a Ph.D. in political science from the University of Minnesota.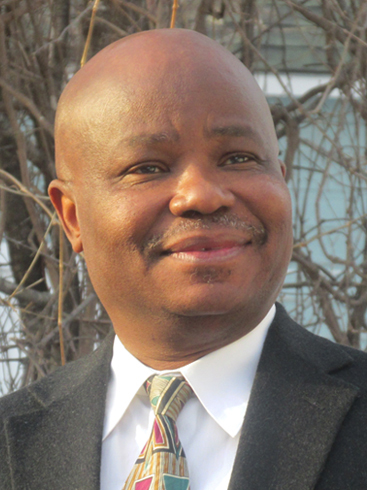 Joseph Mwantuali joined the Hamilton faculty in 1995 after completing his Ph.D. in French at The Pennsylvania State University. He also received a master's in community economic development from Southern New Hampshire University and both a master's and bachelor's in French literature and African linguistics from the University of Zaire. Throughout much of the 1980s, prior to coming to the U.S., Mwantuali served as a teacher, trainer and language coordinator at the U.S. Peace Corps Training Centers in Zaire and Burundi.
He has written three books in French: Michel Leiris et le Négro-Africain, Paris: Nouvelles du Sud, 1999; and Septuagénaire, University Press of the South, New Orleans, 2000, L'impair de la nation, Yaoundé, Clé, 2007, as well as several articles on French and African literatures. He is working on two books in African literature and one novel (his first in English). Mwantuali's areas of specialty include 20th century French literature, literary criticism, Francophone cultures and literatures, and Bantu philosophy.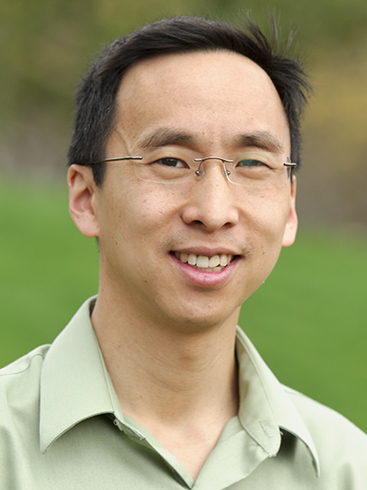 Stephen Wu received his Ph.D. and master's degree from Princeton University and his bachelor's degree from Brown University. He has published widely in many areas of applied microeconomics. Some of the topics of his research include the relationship between health and socioeconomic status, the determinants of subjective-well being, and the economics of higher education. Wu regularly teaches courses in microeconomics, statistics, health economics and labor economics and is currently writing an introductory economics textbook.