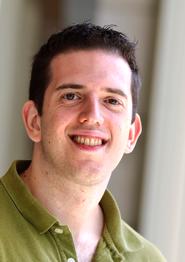 Shuster Selected to Participate in Stakes of Speech Seminar
Martin Shuster, Truax Postdoctoral Fellow in Philosophy and visiting assistant professor of philosophy, was selected to participate in a 10-day summer seminar called "Stakes of Speech," which focused on philosophy of language and the work of Ludwig Wittgenstein, Stanley Cavell and Rush Rhees.
The seminar was hosted by Lehigh University in July. In addition to an intense collaborative environment, Shuster also presented a paper.