Shuster Presents Paper at Levinas Research Seminar
---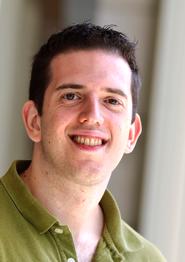 Martin Shuster, Truax Postdoctoral Fellow in Philosophy and visiting assistant professor of philosophy, presented a paper to the 12th annual Levinas Research Seminar (LRS) meeting, which took place July 6-7 at the University of Nevada, Reno.
His paper "Two Orders of Language: Davidson, Cavell, and Levinas on Language and Others" focused on non-cognitive elements to language through an analysis of the aforementioned philosophers of language.
Levinas Research Seminar is a scholarly organization dedicated to the study of the thought of 20th century French philosopher, Emmanuel Levinas. Meeting attendees came from all over the world, and Shuster also participated in the business meeting of LRS.