Simon Interviewed in LA Times About Honesty in Golf
---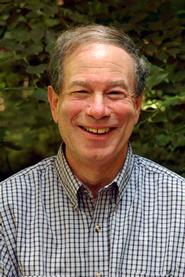 Robert Simon, the Marjorie and Robert W. McEwen Professor of Philosophy, was interviewed for a Los Angeles Times article about truthfulness in golf. In "Honesty Suits Golf to a Tee" (9/26/10) the writer reports that 14-year-old Zach Nash is returning the first-place medal he won at a tournament in August after he realized he inadvertently played the match with an illegal number of clubs in his bag.

Simon, former Hamilton golf coach, was quoted in the article: "You could argue that it is a very useful counterforce to the 'if you can get away with it' model that dominates other sports and other parts of society." He added, "This goes back to the British class structure. (Golf) was a sport for gentlemen, not laborers, and gentlemen did not care about winning. They cared about doing the right thing," Simon observed.

Simon also noted that the ethic of golf can be traced back to upper class philosophy of sport prevalent in the 19th century British class structure, which while it may have functioned as a device to restrict access to elite sport to "gentlemen," did emphasize virtues such as honesty and character rather than merely winning.

Simon is the author of Fair Play, (Westview Press) about sports and social values.