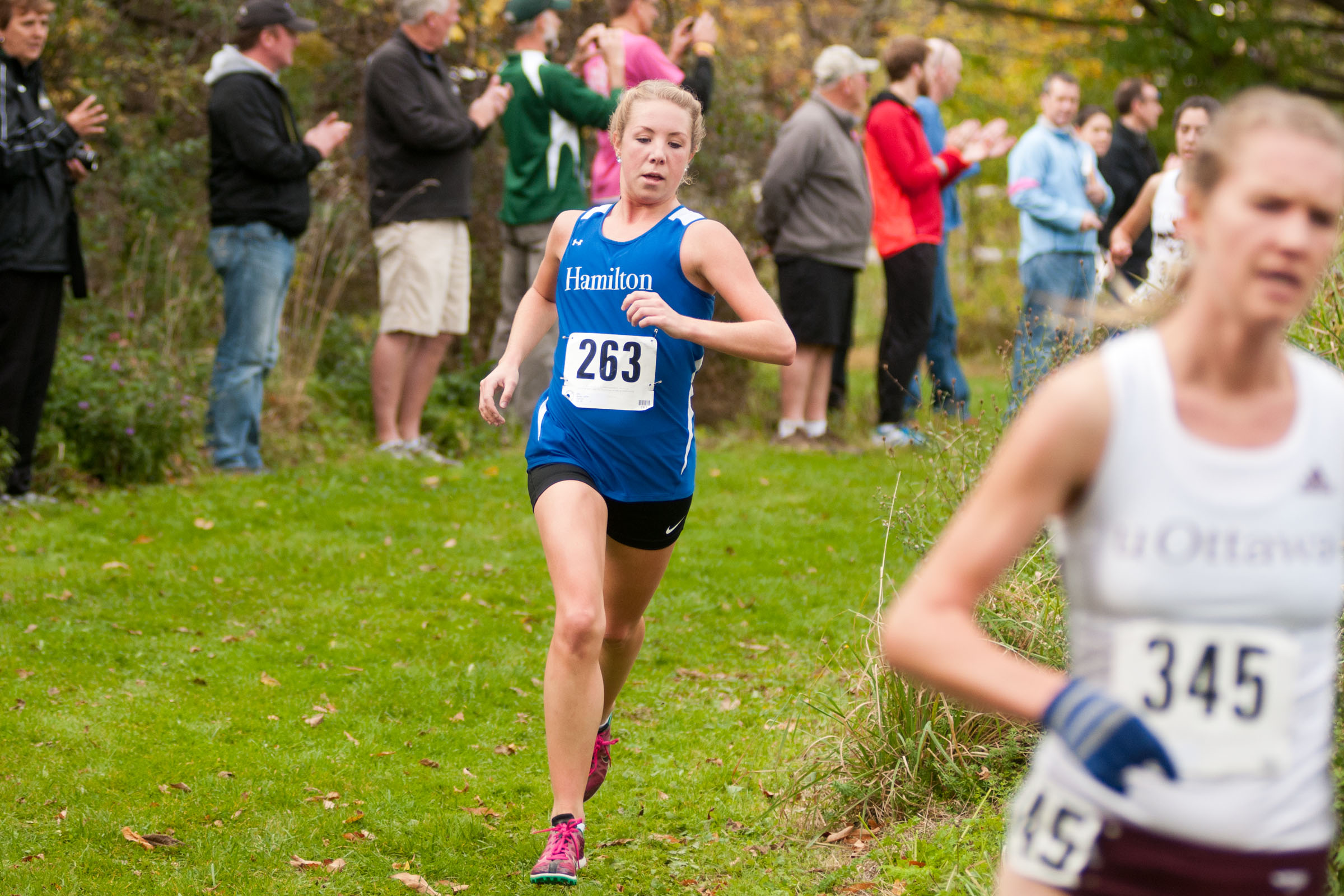 Hamilton College's Lainie Smith '16 (Bethlehem, Pa./Saucon Valley Senior HS) made the 2014 NESCAC Women's Cross Country All-Conference Team based on her performance at the NESCAC championships, which were held at Middlebury College on Nov. 1.

NESCAC All-Conference Teams

The top 14 finishers in the NESCAC women's cross country championship earned all-conference recognition. Smith made the first team after she placed seventh out of 122 runners with a time of 22:47 on the 6-kilometer course. The finish is the best for Smith at the meet.

Smith has placed in the top 10 five times out of six races this year. She has finished in no worse than seventh place in her last four meets.

Smith and the Continentals are off until Saturday, Nov. 15, when they compete at the 2014 NCAA Division III Atlantic Regional Championships at Genesee Valley State Park.