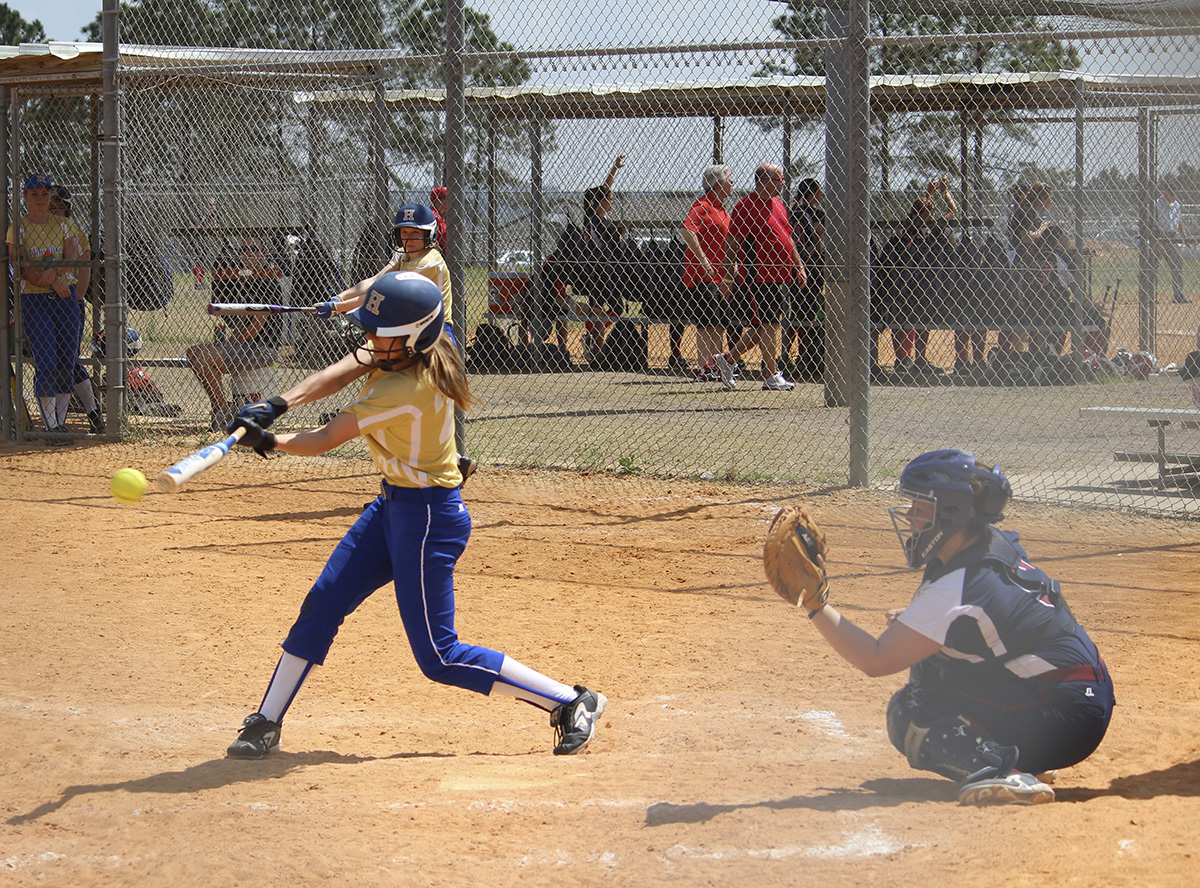 The Hamilton College softball team wrapped up its spring trip on Monday with losses to Massachusetts Institute of Technology (5-4 in nine innings) and University of Wisconsin-Oshkosh (7-5) in Clermont, Fla. The Continentals finished their Florida trip with a 5-7 record.

MIT box score | Wis.-Oshkosh box score

Against MIT (4-1 overall) the Continentals forced extra innings by tying the score in the seventh inning and took a one-run lead in the top of the ninth before the Engineers scored twice in the bottom of the inning for the walk-off win.

Olivia Gozdz '16 doubled home Hannah Staab '17 in the seventh to tie the game at 3-3. Two innings later, Kelly Leonard '15 doubled in Talia Mercado '15 for a 4-3 Hamilton lead.

MIT's winning rally started with Alexandra Marshall '16 placed at second to start the ninth. A single by Monica Schifflet '17 and a one-out walk to Jasmin Joseph '18 loaded the bases before the Continentals picked up the second out by forcing Marshall out at home on a grounder to third. Amanda Lee '18 doubled through the right side to bring in the tying and winning runs.

Lee also drove in MIT's first run, bunting home Joseph in the first. Doubles by Karly McLaughlin '15 and Schifflet put the Engineers up 2-1 in the second and they added a fourth-inning run on a sacrifice fly by Fodor.

Staab, who had a season-high three hits, scored Hamilton's first run, coming in on an infield ground ball by Gozdz after leading off the game with a single. Leonard added three hits as well.

The Continentals closed to within a run in the sixth when Kiernan reached on a one-out single then scored on a sacrifice fly by Becca Butler '17.

Against Wisconsin-Oshkosh, Phoebe Collins '18 hit a grand slam as Hamilton scored five times in the first inning but the Continentals were held to just two hits over the final six innings.

Kiernan singled in Staab to open the first and three batters later Collins hit her first career home run.

The Titans (5-5) scored twice in each of the first three innings. Emily Mallek '15 had two run-scoring hits, Hayden Krueger '16 singled in a run, Erika Berry '18 and Katie Koespel '15 hit sacrifice flies and Haley Bayreuther '16 was hit by a pitch with the bases loaded.

Mallek finished with three hits and three runs batted in, and Maggie Balke '17 added three hits. Sara Brunlieb '17 was credited with the win and Clare Robbe '18 earned the save with three innings of hitless relief.

Hamilton is scheduled to open NESCAC West Division play this weekend against Amherst College. The teams will play a 3 p.m. doubleheader on Friday, March 27, and a single game at noon on Saturday at the Pappas Recreation Complex in Auburn, Mass.