Softball drops two at Middlebury
---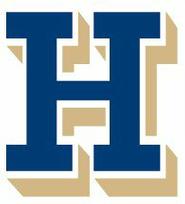 Middlebury College's Jackie Stern posted five hits and Jessica Poracky drove in six runs, and the Panthers swept a NESCAC West Division doubleheader against Hamilton College at Middlebury on April 13.

The Panthers (15-6 overall, 4-1 NESCAC West) extended their win streak to 10 games with a 4-2 victory in the opener and a 10-1 triumph in six innings in Game 2. Hamilton (7-17, 1-7) has dropped four straight.

The teams play again on Sunday, April 14, for a single game. The Continentals were supposed to host the three-game set, but heavy rain in Central New York forced the series to move to Vermont. Hamilton has either postponed or moved 12 home games this year.

Stern went 3-for-4 with a triple and Jessa Hoffman tripled and drove in two runs for Middlebury in Game 1. Elizabeth Morris (7-1) allowed one earned run on six hits, walked one and struck out six in seven innings.

Olivia Gozdz '16 doubled and Monique St. Jarre '15 drove in a run for the Continentals. Kelly Leonard '15 (4-10) gave up four runs on eight hits in seven innings.

Poracky gave the Panthers a 1-0 lead in the first when she singled in Jackie Stern after Stern tripled. Hamilton tied the score in the bottom of the inning. Gozdz led off with a double and moved to third on a bunt. She later scored on an infield error.

Back-to-back singles by Kimber Sable and Stern led off the third, and Hoffman belted a two-run triple for a 3-1 lead. Hoffman made it 4-1 on a groundout to second by Carlyn Vachow.

Hamilton added a run in the fourth and made it 4-2. Ellie Kiernan '15 singled and went to second on a bunt before St. Jarre drove in Kiernan with a single. The Continentals threatened in the seventh, but Sable made a great diving catch down the left field line and doubled up the runner at first for the final out.

In the nightcap, Poracky was 3-for-3 with a double and drove in five runs. Sable also had three hits. Stern, Hoffman, Emily Kraytenberg and Alex Scibetta chipped in two hits each as the Panthers finished the game with 15. Alexa Lesenskyj (4-4) surrendered one run on seven hits in six innings.

Gozdz went 2-for-3 with a double and leads Hamilton with eight. Lisa Faraci '13 drove in the run. Amy Appel '13 (2-4) started in the circle and gave up five runs on eight hits in four innings.

The Panthers scratched a run across in the third on a Poracky RBI single. Middlebury blew the game open in the fifth with four runs for a 5-0 lead. Stern and Hoffman singled and were driven in by Poracky's double. Vachow followed with another double that scored Poracky. After a pitching change that brought reliever St. Jarre into the circle, Kraytenberg brought Vachow home with an RBI single.

The Panthers pounded out five more runs on six hits and took a commanding 10-0 lead in the sixth. Sable and Stern led off with singles and Hoffman plated Sable with her own single. Poracky singled and scored Stern and Hoffman for an 8-0 lead with no outs. A one-out walk to Sarah Boylan moved pinch-runner Christina Bicks to second. Scibetta followed with a single through the left side that scored Bicks. Sable's two-out, bases-loaded single pushed Boylan home with the Panthers' 10th run.

Lesenskyj got to the sixth unscathed, but the Continentals put together their biggest threat in the home half of the inning. After a fly out, Melissa Kaknis '13 walked and Sam Miller '14 singled. Later with two down, St. Jarre punched a single up the middle that loaded the bases. Lesenskyj plunked Faraci, which forced home Kaknis and ended the shutout bid. Lesenskyj settled down and got the last out on a weak grounder to third.