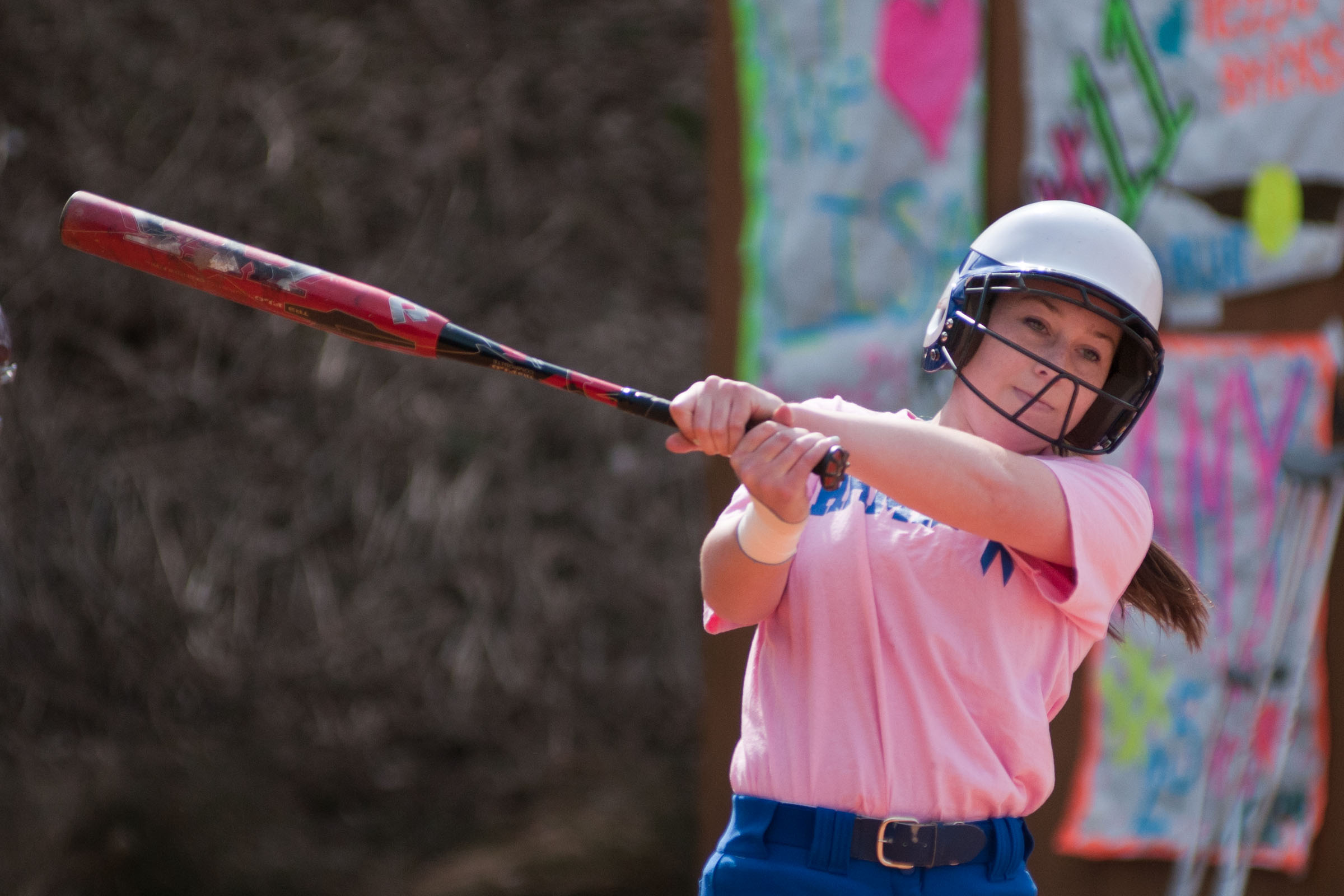 The Hamilton College Continentals snapped an eight-game losing streak with its highest-scoring game in more than 12 seasons, beating Morrisville State College 23-4 in a non-conference game shortened to five innings at Utica College's Greenman Field on Wednesday night.

Box score

The teams were scheduled to play a doubleheader at Morrisville on Tuesday afternoon before the game was moved to Utica College's campus.

Hamilton (4-12 overall) hit three home runs and scored 20 runs during the third and fourth innings. Hannah Staab '17, Chelsea Merritt '14 and Daphne Assimakopoulos '17 each hit their first career home run.

Merritt put the Continentals ahead with a three-run homer in the top of the second, Staab hit a two-run home run in the fourth and Assimakopoulos hit a grand slam later that inning.

Assimakopoulos and Olivia Gozdz '16 finished with three hits and five runs batted in apiece. Merritt drove in four runs and both she and Gozdz scored three times.

Merritt's home run followed singles by Sam Miller '14 and Sarah Moore '16 and gave Hamilton a 3-1 lead after Morrisville scored in the bottom of the first. Monique St. Jarre '15 escaped a bases-loaded, no-out jam, allowing only one run.

Following walks to Liz Miller '14 and Taylor Clark '17 and a single by Courtney Purcell '15, St. Jarre struck out Marr. Jillian Mosley '15 singled in the Mustangs' first run but St. Jarre escaped further damage when Gozdz caught a fly ball in center field and threw Clark out at home. Mosley finished with two hits and two runs batted in and Purcell singled twice.

Hamilton broke the game open in the third, using 10 hits and taking advantage of seven Morrisville errors to score 11 runs. Gozdz had a pair of hits in the inning, including a single that brought home a run and a double that cleared the bases. Talia Mercado '15 singled in a run and drew a bases-loaded walk, and Assimakopoulos and Ellie Kiernan '15 added RBI singles.

In the fourth inning, Becca Ryan '17 drove in a run with a pinch-hit single, Kelly Leonard '15 singled in a run and Merritt plated another with a bases-loaded walk.

Staab, Miller, Moore, Merritt, Ryan and Jenn Rougeux '14 all had two of Hamilton's 23 hits. St. Jarre improved to 3-4 with three innings of four-hit pitching. Leonard allowed four hits over two innings of relief.

The Continentals play a NESCAC West Division series at Wesleyan University this weekend. The teams play a single game on Friday, April 4, at 5 p.m. and a doubleheader that starts at noon on Saturday.