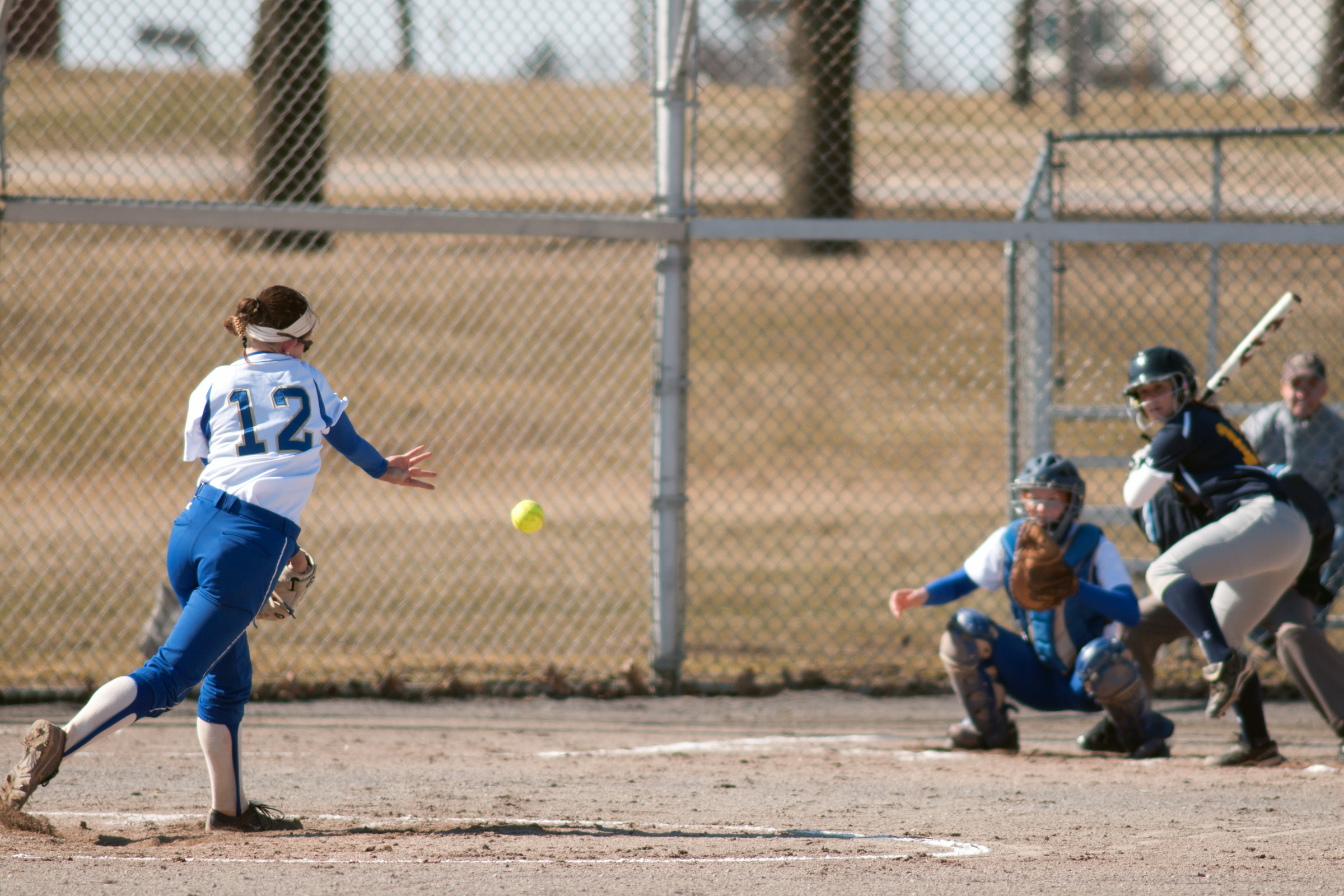 The Hamilton College softball team posted a 2-1 win over Trinity College on Wednesday afternoon in Clermont, Fla. The Continentals held off a late Bantam rally to improve to 2-3 on the year.

Box score

Hamilton scored single runs in the third and seventh, then escaped with the win after Trinity put the tying run on base with no one out in the bottom of the seventh.

Hamilton's Kelly Leonard '15 took a three-hit shutout into the seventh in improving to 2-1 on the season.

Hannah Staab '17 and Olivia Gozdz '16 each had two of Hamilton's eight hits. Staab doubled with one out in the third and one batter later Gozdz doubled down the left field line to bring in the game's first run.

The Continentals took advantage of a pair of Trinity errors in the seventh to push across another run.

Talia Mercado '15 and Julia Carpenter '18 both singled to lead off the inning with an infield error on Carpenter's hit leaving Hamilton with runners on first and third with no outs. Another throwing error brought Mercado home.

The Bantams (2-6 overall) opened the bottom of the seventh with consecutive doubles by Erica Correa '16 and Miranda Riendeau-Card '15 to pull to within a run. Leonard retired the next two hitters and struck out Katherine Haghdan '18 for what would have been the game's final out but when the third strike was mishandled, Haghdan reached first and Riendeau-Card moved to third. Leonard induced an infield grounder to close out the win.

Leonard fanned a season-high six batters and didn't issue a walk to earn her 24th career victory.

Hamilton plays a pair of games on Thursday, March 19, facing Greenville College at 5 p.m. and Washington & Jefferson College at 7 p.m.