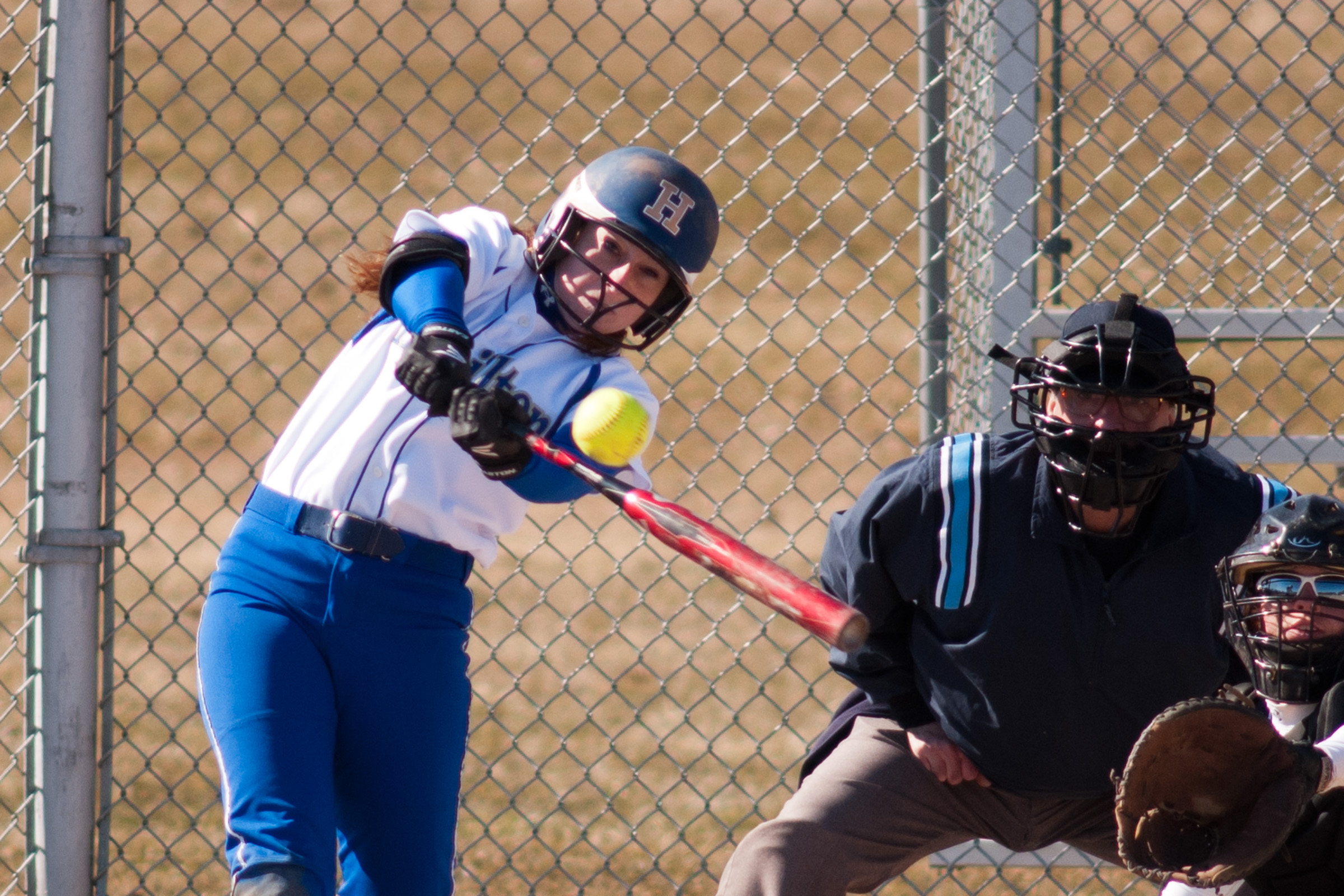 The Hamilton College softball team continued play on its spring break trip to Florida, losing 14-3 to Washington & Jefferson College on Thursday in Clermont.

Box score

The Continentals' second game, a nightcap against Greenville College, was called following a third-inning rain delay. A decision whether or not to resume the game, which was tied 1-1, has not been made.

In Thursday's first game, which ended after five innings because of the eight-run rule, the Presidents (6-4 overall) scored nine times over the first three innings to take control.

Olivia Gozdz '16 had two of Hamilton's five hits, including a run-scoring double. She's now batting .474 (nine-for-19) with four extra-base hits and has driven in six of Hamilton's 14 runs. Ellie Kiernan '15 hit a pair of sacrifice flies and Hannah Staab '17 – a .368 hitter so far – scored two runs.

Jen Bahm '15 and Sadie Marak '15 both had three of Washington & Jefferson's 14 hits and drove in two runs apiece. Jamie Smith '18 and Chalese Wilson '15 scored three runs apiece. The Presidents took advantage of four Continental errors to score six unearned runs.

Hamilton (2-4) is scheduled to face Framingham State University on Friday, March 20, at 9 a.m. and D'Youville College at 11 a.m. for two more non-conference games.