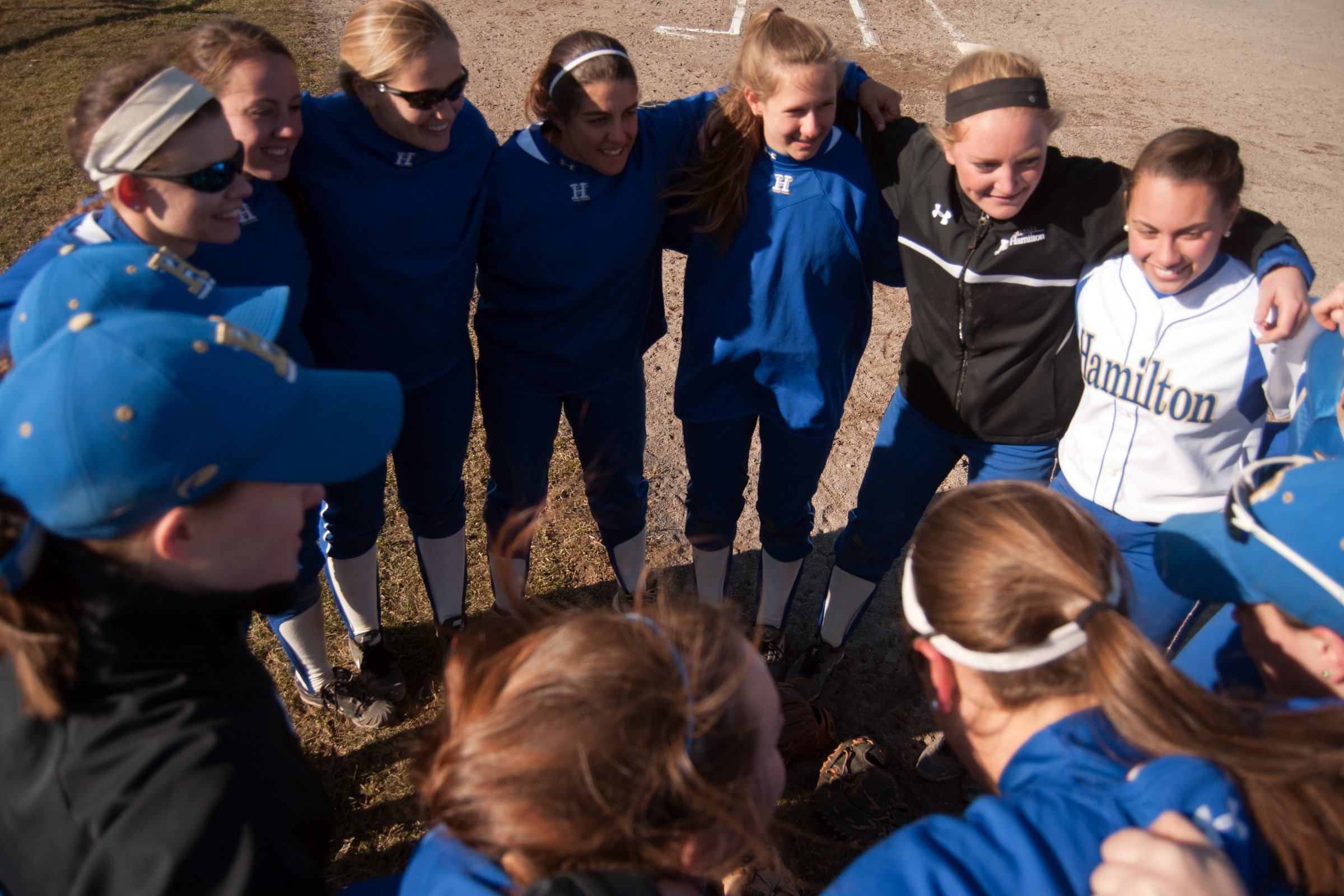 The Hamilton College softball team opened a three-game NESCAC West Division series on Friday with an 8-5 loss at Williams College. The Ephs and Continentals enter the final weekend of conference play first and second in the NESCAC West standings.

Box score

The host Ephs (24-5, 8-2 NESCAC West) broke a 3-3 tie with five runs in the bottom of the sixth. Hamilton scored twice in the top of the seventh and had the tying run on deck when the game ended.

Olivia Gozdz '16 and Daphne Assimakopoulos '17 opened the Continental seventh with infield hits and both scored unearned runs on a single by Zoe Singer '18. Singer moved to third with two outs before Williams closed out the game.

Williams hit a pair of home runs in the five-run sixth after Kacey Cramer '16 broke the tie by singling home Alison Michaels '17. Lexi Curt '18 followed with a three-run home run and two batters later Lindsay Precht '15 added an insurance run with a solo home run.

Gozdz, who had two of Hamilton's eight hits, put the Continentals (13-15, 5-5) ahead with a two-run single in the third after the Ephs had taken a 1-0 lead an inning earlier.

A leadoff walk to Becca Butler '17, followed by singles by Phoebe Collins '18 and Hannah Staab '17 loaded the bases for Hamilton. Kelly Leonard '15 singled in the tying run and Gozdz, who ranks third in the NESCAC with a .442 batting average, singled through the left side.

Mo Frank '15 led Williams with three hits with Curt, Kacey Kramer '15, Tayler Donze '16 and Melissa Cendejas '16 adding two each.

Donze scored the game's first run, coming home on a second-inning single by Erica Li '16. Cendejas singled with the bases loaded in the third and Precht drew a walk to force in the tying run.

The two teams play a noon doubleheader at Williams on Saturday, April 25.