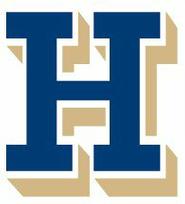 The Hamilton College Continentals dropped a pair of non-conference games in Clermont, Fla., on March 23.

Hamilton (3-7 overall) was shut out 8-0 in six innings in its first game of the afternoon against the University of Wisconsin-Oshkosh Titans and fell 14-2 in five frames against the Union College Dutchwomen in the nightcap. Both games were stopped due to the eight-run mercy rule.

Kelly Leonard '15 took the loss against Oshkosh and Monique St. Jarre '15 was credited with the loss against Union. Hannah Staab '17 relieved St. Jarre in the second game.

Staab had both Hamilton hits against Oshkosh (5-1) -- a single to start the game and a double in the top of the sixth. The Continentals didn't commit an error as Leonard gave up nine hits, two walks and eight earned runs.

Against Union (3-1), Hamilton had three hits starting with Staab's double in the first inning. In the third, Marian Eckermann '16 led off with a single, which was followed by a single off the bat of Leonard. Staab drove in Eckermann with a grounder to the shortstop and Jenn Rougeux '14 scored Leonard with a suicide squeeze.

St. Jarre gave up five runs on five hits, walked two and fanned one in three-plus innings. Staab allowed eight hits and eight runs in two-plus innings. Hamilton made multiple solid plays in the field led by shortstop Ellie Kiernan '15.

The Continentals are back in action on Monday, March 24, with the first game of a three-game NESCAC West Division series against Williams College in Clermont at 1 p.m.