Softball team sponsors event to raise funds for cancer research
---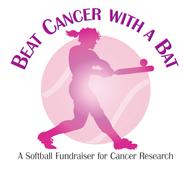 The Hamilton College softball team will donate funds gathered from the first game of its April 18 doubleheader against SUNY Potsdam to the National Foundation for Cancer Research (NFCR) as part of a national yearlong campaign entitled Beat Cancer with a Bat.

The first pitch of Game 1 is at 3:30 p.m. The annual campaign invites softball teams around the country to commit to donating the proceeds of at least one game or special event to NFCR. To raise funds, the team will accept donations at the gate as well as online. There is no admission cost. To donate to the cause, please click here.

"Many of our players and coaches have been affected by cancer through close friends and family, so this cause is close to our hearts," Hamilton softball coach Bill Spicer said. "We are excited to be a part of this campaign to raise support for cancer research and do our part to help find a cure."

Hamilton players will wear special pink uniforms during the game, and the field will be decorated in pink in support of the cause.

To learn more about the event, please contact Spicer (bspicer@hamilton.edu). To find out more about Beat Cancer with a Bat or to participate, visit www.nfcr.org/beatcancerwithabat.

About the National Foundation for Cancer Research

The National Foundation for Cancer Research is a leading cancer research charity dedicated to funding cancer research and public education relating to cancer prevention, earlier diagnosis, better treatments and, ultimately, a cure for cancer. NFCR promotes and facilitates collaboration among scientists to accelerate the pace of discovery from bench to bedside.

Since 1973, NFCR has provided over $288 million in support of discovery-oriented cancer research focused on understanding how and why cells become cancerous, and on public education relating to cancer prevention, detection and treatment. NFCR's scientists are discovering cancer's molecular mysteries and translating these discoveries into therapies that hold the hope for curing cancer. NFCR is about Research for a Cure -- cures for all types of cancer. For more information, please visit www.NFCR.org.