South African Writer Breyten Breytenbach to Read From His Work
---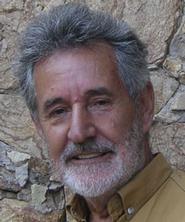 Breyten Breytenbach, a native of South Africa and a distinguished writer and painter, will give a reading on Thursday, Nov. 11, at 8 p.m., in the Red Pit, Kirner-Johnson Building. The event is free and open to the public.

A committed opponent of apartheid, Breytenbach established the resistance group "Okhela" for which he wrote the platform. From 1975-1982, he was a political prisoner serving two terms of solitary confinement in South African prisons.
His most renowned work is the four-volume memoir of this odyssey, The True Confessions of an Albino Terrorist. Breytenbach is the author of more than 30 books of poetry, novels, short story compilations, essays and dramatic works written in Afrikaan. His verse volumes include The Iron Cow Must Sweat and Footscript and his most recent books are All One Horse, Intimate Stranger and Mourier.
Breytenbach has taught at the University of Natal, Princeton University and the University of Cape Town. His reading is funded by the Dean of Faculty Office.