Ethicist Scott Kretchmar to Lecture on Our Fascination With Sport
---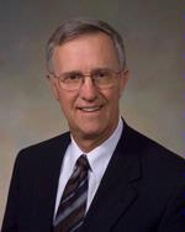 Scott Kretchmar, professor of exercise and sport science at Penn State University, will present a lecture, "Explaining Fascination With Sport: The High, The Low, and The in Between," on Wednesday, April 21, at 8 p.m., in the Science Center's Kennedy Auditorium. The talk is free and open to the public.

Kretchmar is one of the most highly regarded and most influential theorists in the area of philosophy and ethics of sport. As one of the founding members of the Philosophic Society for the Study of Sport (now the International Association for Philosophy of Sport) he has played a key role in development of the field.

Kretchmar has served as president of the American Academy of Kinesiology and Physical Education, president of the International Association for the Philosophy of Sport, and received its Warren P. Fraleigh Distinguished Scholars Award in 2006.

In 2007, Kretchmar was named by the late Myles Brand to lead the NCAA Scholarly Forum on Intercollegiate Sport, a body of leading scholars, whose function is to promote research and analysis of intercollegiate athletics through conferences and a journal, The Journal of Intercollegiate Sport, of which he is the editor. Kretchmar most recently is the author of the book Practical Philosophy of Sport and has published numerous articles on issues in the ethics and philosophy of sport. He also has been the long term NCAA Faculty Representative for Penn State and has been involved in many issue of athletic policy, both at Penn State and with the Big Ten Conference and the NCAA.

The lecture is sponsored by Hamilton College's philosophy department and the Arthur Levitt Public Affairs Center.