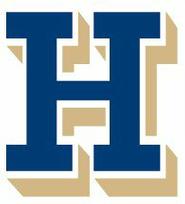 Four spring sport teams have adjusted their schedules for this weekend as winter weather refuses to go away in the Northeast.

The Hamilton College Outdoor Track & Field Invitational scheduled for Saturday has been cancelled and will not be held this spring. The men's and women's teams will open their season on Saturday, April 4, at the University of Rochester's Alumni Invitational.

The baseball team had its entire three-game NESCAC West Division series at Wesleyan University moved to Friday and Saturday, May 1 and 2. The May 1 game at SUNY Polytechnic has been removed from the schedule.

The softball team will play its NESCAC West Division series against Amherst College at Pappas Recreation Complex in Auburn, Mass. The teams will play a doubleheader on Friday with the first game set to start at 3 p.m. The time of Saturday's single game is to be announced. The three-game series was scheduled to be played at Amherst.