Squash players compete in Division III Invitational
---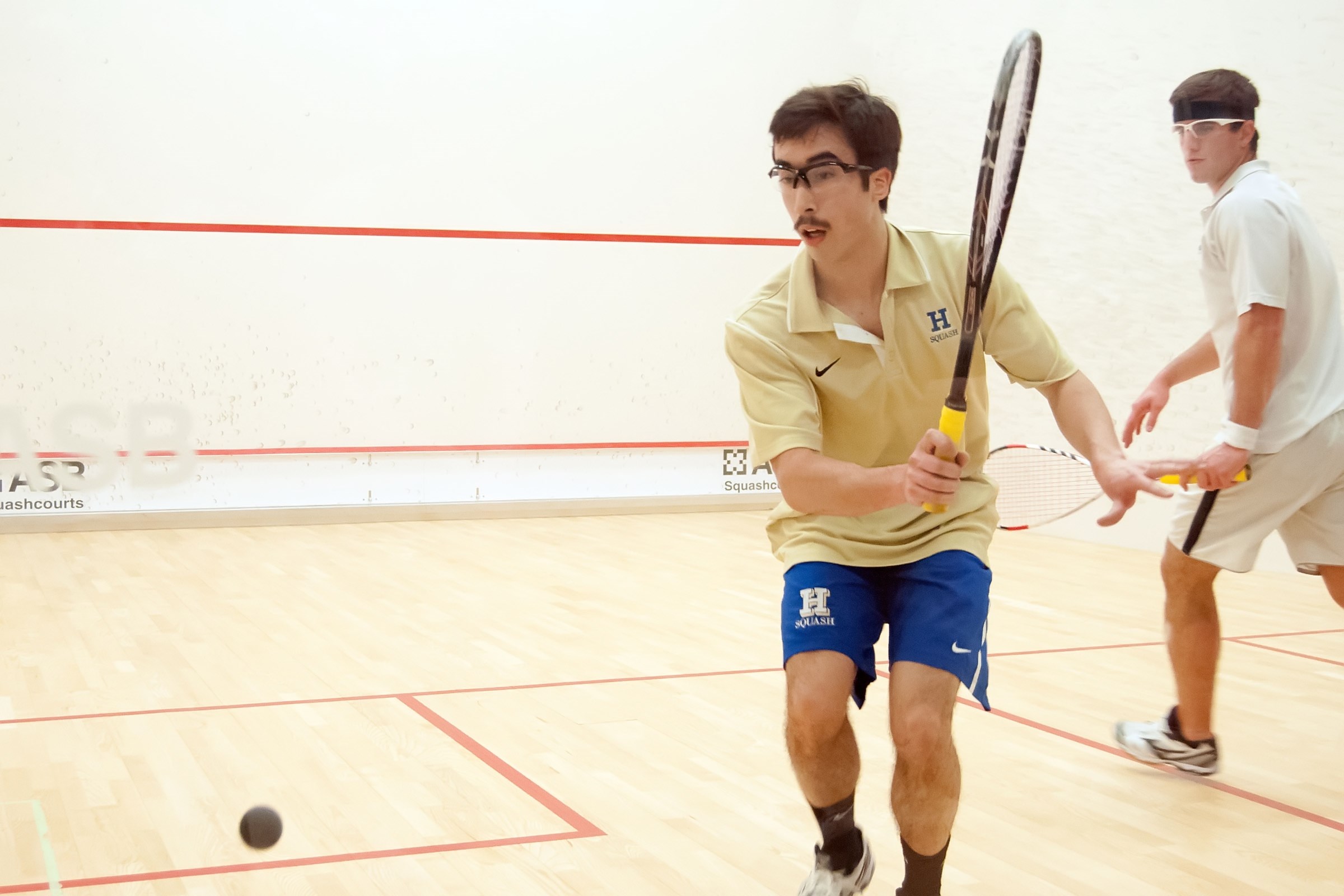 Seven Hamilton College men's and women's squash players competed on the first day of the 2014 Division III Individual Invitational at Bowdoin College's Lubin Family Squash Center on Feb. 7.

Results

Hamilton's Martin Bawden '14 was a winner in the first round of the men's A Division. Bawden defeated Bowdoin's Ben Bristol, 11-7, 11-9, 11-3, and moved on to a second round match on Saturday.

Josh Wolpert '16 claimed victory in the first round of the men's B Division. Wolpert posted an 11-8, 11-3, 8-11, 11-1 win against Connecticut College's Matt Lillie and advanced to the quarterfinals on Saturday.

On the women's side, Rachel Newman '16 triumphed in the first round of the A Division. Newman bested Williams College's Lily Grant, 10-12, 11-6, 11-6, 11-3, and played in the second round on Saturday.

Tucker Hamlin '17, Hannah Coffin '14, Hilary Gray '15 and Lillie Simourian '17 dropped first round matches in their respective A Division draws. All four moved on to the first round consolation draw on Saturday.