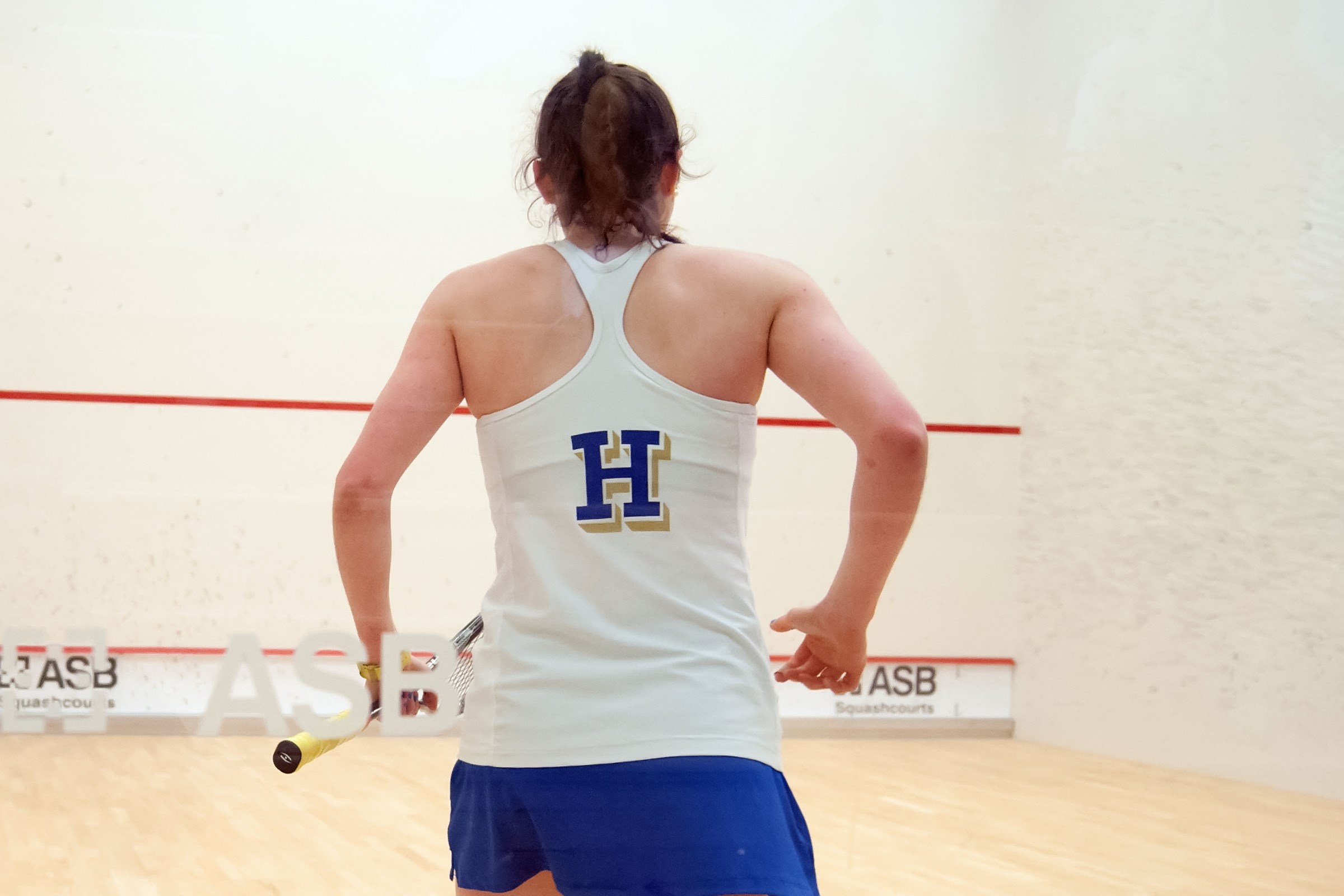 The Hamilton College men's and women's squash teams lost to Bates College at Wesleyan University on Nov. 16.

Men's Results | Women's Results

The Hamilton women -- ranked 16th by the College Squash Association -- dropped a 7-2 decision against the No. 14 Bobcats. The No. 13 Bates men defeated the No. 24 Continentals, 9-0. Both Hamilton teams were playing their first matches this season.

On the women's side, the Continentals featured five first-year players in the lineup. Danielle Reisley '18 picked up a three-game win at the eighth position in her first Hamilton match, and Perry Von Stade '17 swept her opponent in three games at the ninth position. Alex Regan '17 recorded a four-game victory in the exhibition match.

For the men, Atticus Jones '18 outlasted his Bates opponent in five games in the exhibition match. Jones won the deciding fifth game by a score of 11-7. Peter Harrison '15 and Walker Lourie '15 extended their opponents to five games before they were edged at the fifth and sixth positions, respectively. The Continentals were without their top player Tucker Hamlin '17, who is injured.

Hamilton hosts Tufts University at 2 p.m. and Williams College at 6:30 p.m. on Saturday, Nov. 22.