Squash teams taken down at Bates
---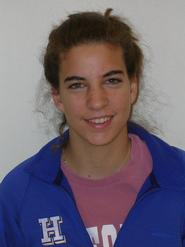 The Hamilton College men's and women's squash teams lost their matches against Bates College at the Bates Squash Center on Jan. 15.

Women's Results

Men's Results

The Bates women (5-1 overall), who are No. 10 in the College Squash Association rankings, defeated No. 16 Hamilton, 8-1. The Continentals' record dipped to 4-3 with their second straight loss.

The No. 12 Bates men (5-1) blanked No. 23 Hamilton, 9-0. The Continentals' record stands at 5-4 after their first loss in five matches.

Hannah Coffin '14 won in five games (11-8, 11-13, 11-9, 9-11, 11-6) at the fourth position for Hamilton. Coffin's record improved to 5-2 this season and she posted her 32nd career victory.

The Hamilton men and women play several matches at Amherst College and Mount Holyoke College on Friday and Saturday, Jan. 17 and 18.