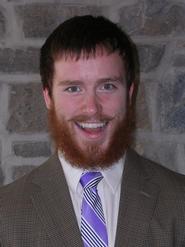 Grant Meglis '14 is a four-year letter winner for Hamilton College men's crew. This spring Grant rowed in 2-seat for the varsity 8, including the regatta against Union College when the Hamilton men defeated Union and captured the Gilman Cup for the first time in his college career. Grant's final race was on Sunday, May 11, at the 2014 Eastern College Athletic Conference/National Invitational Rowing Championships on Lake Quinsigamond in Massachusetts.

Q. Can you tell us a little bit about where you grew up?
A. I was born in Concord, Massachusetts, and grew up in Acton, Mass. I've lived in Acton from age 2 onward. It's the edge of suburbia, 20 minutes west of Boston. I met some of my best friends from my birth through high school there, and continue to keep in contact.

Q. How did you get interested in rowing?
A. I became interested in rowing when a high school friend gave me a full introduction during the summer before I came to Hamilton. She taught me about the attitude, the history, the stroke and the intensity, and told me I had the body for it. I was a little bit too big to be a runner, so I decided to check it out. Little did I know, I would soon fall into a love/hate relationship with crew that continues to this day.

Q. Did you participate in any other sports competitively before college?
A. In high school, I ran cross country and track (long distance) and Nordic skied. I loved to race. I was also a captain of the cross country and Nordic ski teams.

Q. What factored into your decision to choose Hamilton College?
A. The biggest factor swaying my choice was my tour. His name was Rob and he was amazing. He revealed to me exactly the setting with which I yearned to surround myself. After hearing that Hamilton students were "twistedly happy," I was too curious to let this opportunity pass by.

Q. You rowed with the men's varsity 8 that defeated Union College on April 23 and captured the Gilman Cup for the first time since 2010. What was that like for you and the other seniors?
A. The Union race was one of the best of my career. Keep in mind, the Hamilton-Union rivalry is deep and emotional. Before the race, every man in our boat looked into one another's eyes and knew that we'd rip ourselves to shreds for each other to win at any cost. From start to finish, we rowed like savages: Fearless, aggressive, ready to die. We were fit and we had the technical base, all that remained was the mental edge. We would break their confidence, one at a time. That said, I know Union had the same mindset, because we were neck and neck the entire time. I have great respect for their crew. Fortunately for us, our crew had a better day, and we were able to squeeze out a close victory. As a senior who had lost to Union for three straight years, I felt exonerated and liberated.

Q. You have been rowing in the 2-seat for the majority of the spring season. For readers unfamiliar with the sport, can you describe what it's like to row in that spot?
A. The conventional norm of the 2-seat (and the bow-man) is a slightly smaller rower but with better technique. The slight movements of the oar in the two bow seats skew the set (balance) of the boat more than slight movements in the middle of the boat. Other fun perks of 2-seat include helping to adjust the point (or direction) of the shell before the start, as well as bearing the full brunt of a headwind, which tosses your oar and compresses your back.

Q. Do you have a place to row that you prefer over all others? Where is it?
A. Although stroke-seat is challenging and exciting, I've grown fond of 2-seat as my favorite position in the boat. I'm willing to row anywhere the coaches put me, and last year I even rowed on starboard a few times, but I would stick with 2-seat as my modus operandi.

Q. What was your fondest Hamilton men's crew moment?
A. My fondest moments of Hamilton men's crew have been the several moments after races in which everyone poured their entire hearts out for the boat. Lying collapsed in the boat on the water, victorious, coxswain hoarsely cheering, your brothers shaking and sobbing and hacking and moaning in pain and ecstasy around you, knowing that we hurled every physical, mental and spiritual ounce of will into every single stroke is THE most satisfying feeling I have ever experienced. I would also give a shout-out to our 12-hour Erg Marathon that the whole team put on last fall as a charity event. We split up into teams and had one rower per team rowing every moment. We set up music, food stations and activities, and had an amazing time building the team's solidarity while simultaneously raising more than $7,000 for Ronald McDonald House charities.

Q. Before the 2013 Boston Red Sox "Fear the Beard," there was your head shot on the Hamilton website. Do you still have the facial hair?
A. Hah! Unfortunately no, I had to shave the beard. It was a difficult time for me. The whole experience of looking like a lumberjack was fun though. So maybe after graduation pictures (love you Mom and Dad), it'll make a triumphant return.

Q. Do you have a favorite professor or a favorite class from your time here at Hamilton?
A. This is easy. My favorite professor is Robert Kantrowitz of the Mathematics department, who happens to be one of my major advisors. He is patient, understanding, attentive, smart and funny. My favorite class was Philosophy: Perspective of Self with Marianne Janack, who happens to be my other major advisor. My first philosophy class skewed my comfortable perspective of the world and made me think critically about myself within the world. I continued to ponder, taking philosophy classes until I stumbled upon my major requirements. Classes within both sets are challenging and have forced me to think and improve.

Q. What are your plans after graduation?
A. I have compelled myself to not make any long-term commitments after graduation because I'd like to make life-changing career choices without the pressure of school pushing against me. I would like to relax, think, visit friends, try new things and most likely go on some sort of unconventional spiritual journey. I need a breath of fresh air before reconsidering how I would like to act within the world.