Students, Alumni Meet in NYC for Communications Bootcamp
---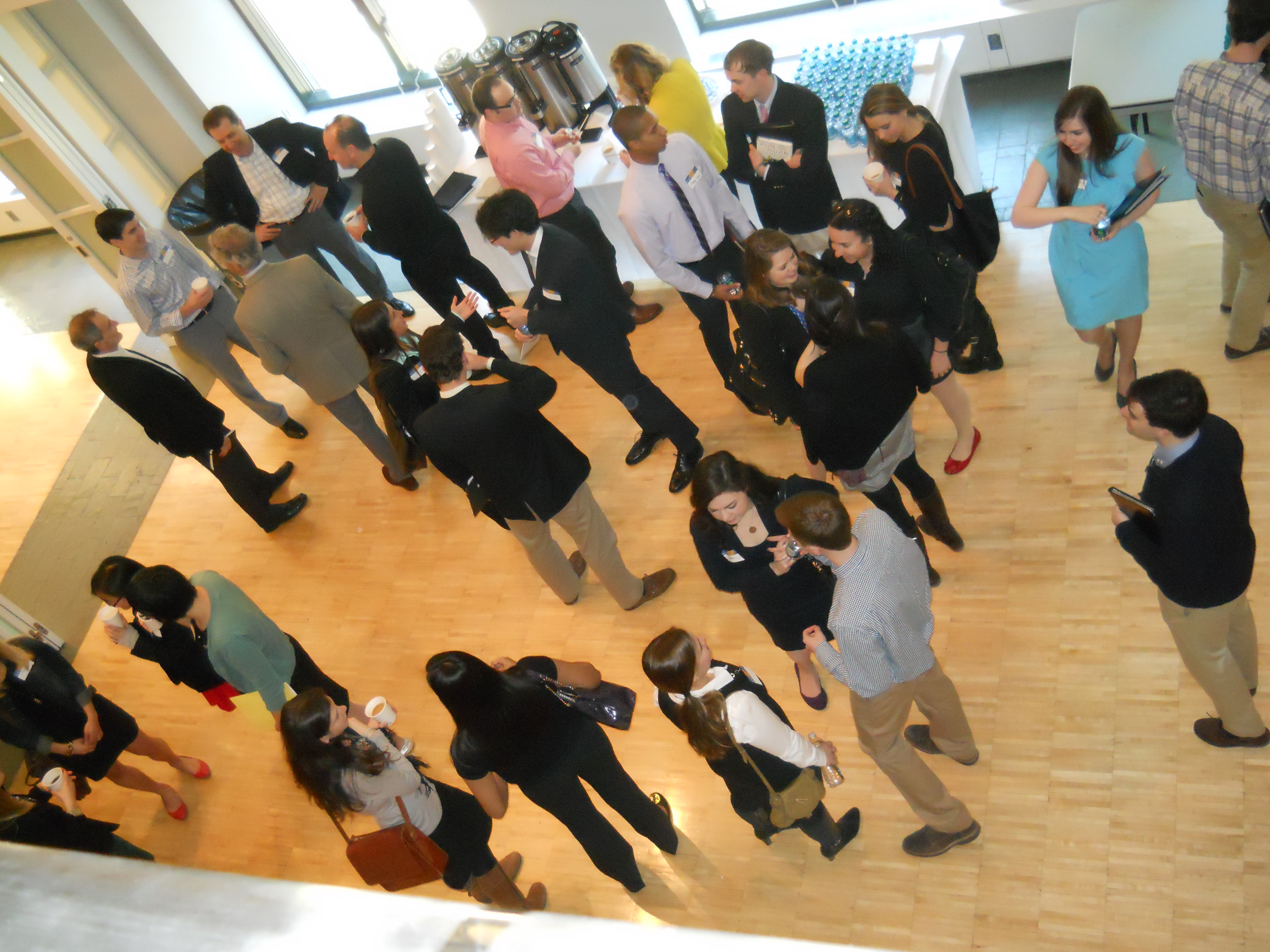 Trial and error, changing careers and taking risks are all steps to realizing one's true passions. These were just some of the messages alumni in the field of communications shared with students at Hamilton's first Communications Bootcamp, sponsored by the Career Center and held in the heart of Times Square on March 23.
For about five hours, the eighth floor of 1675 Broadway was filled with stimulating conversation. The day began with opening remarks from Sam Welch '86, global group president of Publicis Healthcare Communications Group. He shared some of the pros and cons of working in the fast-paced and aggressive communications field — in particular how you must constantly stay on your toes since it is a diverse and always-changing industry. Welch also offered advice on applying for jobs, urging the importance of doing your research, being prepared and "showing up like you mean it."
Next, alumni in a panel that included Tom Butta '78, Taso Mouhteros '91, David Norman '82, Allison Smith '87, Michael Stone '72 and Colby Dennison '07 discussed topics such as interviewing and networking. Stone, president and CEO of The Beanstalk Group, a global brand licensing agency, spoke about his journey climbing the ladder to professional success. He wisely advised, "You're going to end up somewhere where you probably didn't think you would at the start." During lunch the attendees broke into groups with opportunities for more personal and intimate conversations.
An overall theme of the bootcamp was the importance of perfecting how to tell your "story" and speak confidently and creatively about your passions. A nicely written cover letter and résumé aren't enough. To be successful in the communications industry, you need to stand apart from everyone else — you must be curious and ask questions, work endlessly on building your network and, underlying everything, you must have the patience and energy to work your way to the top.
The program ended with an hour of free time to network. Students were prompted to introduce themselves by articulating, "I'm curious about…" Alumni and faculty members participated too, offering, "Talk to me if you're interested in… ." Résumés, business cards and contact information were exchanged as students chatted with these generous alumni who took time out of their weekend to participate in the workshop.