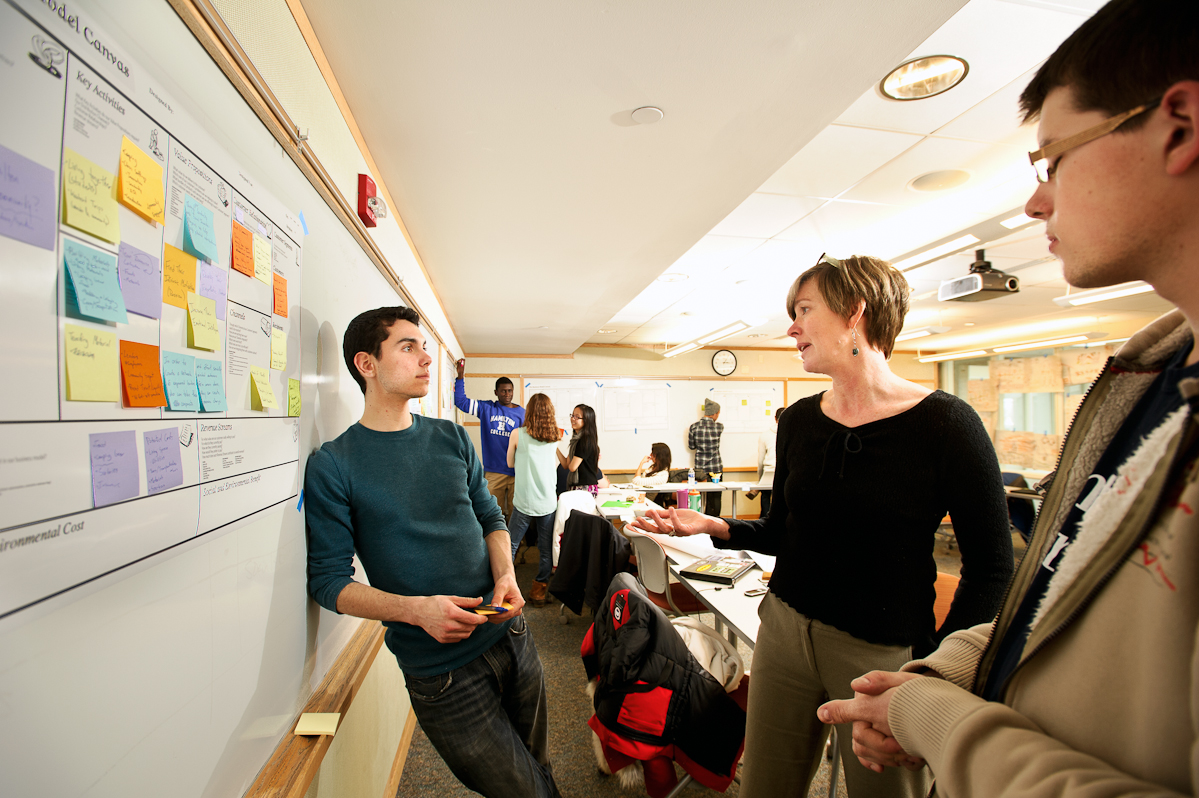 Spring semester classes don't begin until Jan. 20 but 39 Hamilton students are back on campus a week early to take part in two Levitt Center programs. Twenty-six students are participating in the fourth Levitt Leadership Institute and 13 are involved in the Social Innovation Fellow Program.
The Levitt Leadership Institute (LLI) is an intensive leadership training program with a mission to help students recognize, develop, and practice the kinds of leadership skills essential to create personal and societal change. The LLI is led by former Ambassador Prudence Bushnell and leadership training expert Christine Powers. LLI promotes a global mindset, ethical behaviors, and regard for the public good. The Institute culminates with the chance to make a real and positive difference through a long term Commitment to Action Project that also transfers LLI skills and knowledge into real life situations.
LLI is a two-week program that takes place on Hamilton's campus during the first week and in Washington, D.C., the second week, during spring break. Participants learn about their own skills and attitudes as they listen and work with others in a succession of group challenges. Discussions and exercise around leadership skills include practice in active listening and difficult conversations. The hands-on, practical training ends with the large group challenge to design two days of activities in Washington, D.C. with leadership practitioners who will put week one's learning into context in areas of interest to participants.
Anke Wessels of Cornell University is leading the Social Innovation Fellow Program, a course that introduces participants to social entrepreneurs, innovators and visionaries – people who are coming up with new methods to resolve pressing social problems.
Currently in its second year, the weeklong program is modeled after an award-winning course Wessels teaches at Cornell. Students propose projects and some are selected to receive funding. The fellows will receive guidance in developing networks and mentoring support from alumni and community members.
Projects can be implemented in a variety of ways, including creating or changing institutional processes or programs; organizing a new network of existing organizations; or developing a for-profit business, a non-profit organization, or a student-run group; or some other method. Whatever the approach, these innovations aim to bring a creative, novel or disruptive approach to solving persistent social problems.
Check back next week for firsthand accounts of both LLI and the Social Innovation Fellow program written by students participants.