Success and Failure in Small Cities
---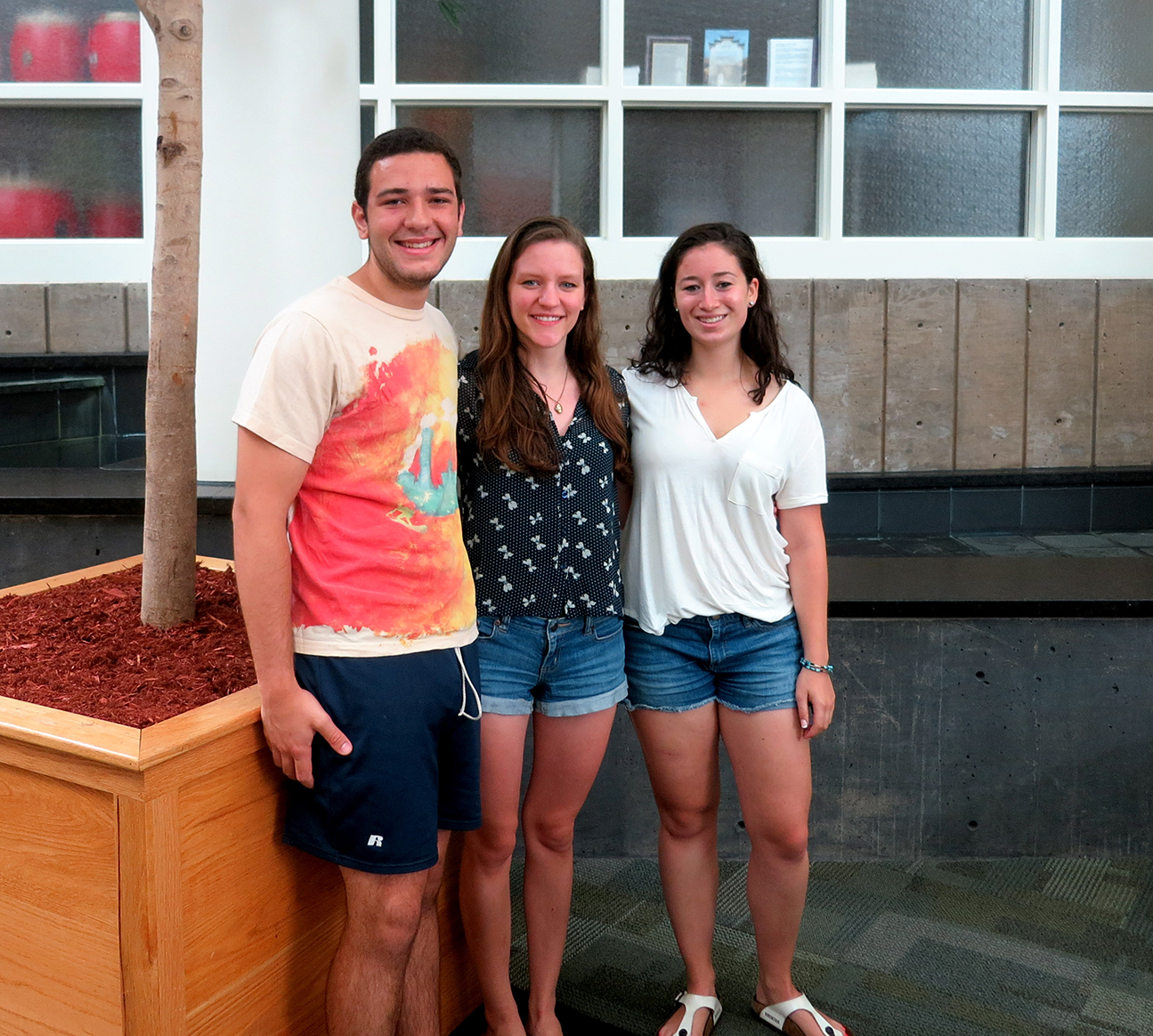 In a Levitt Center group research project this summer, Samantha Sherman '15, Timothy Cowan '15 and Kelly Osterling '15 are searching for factors that drive success in small cities. Unique policies are typically implemented in micropolitan areas (defined as containing an urban core of at least 10,000, but less than 50,000, population), to better serve the local economies and populations. The students are finding similarities between these successful or failing communities and will introduce constructive policy reforms.
The group is defining success by five measures: happiness or high utility, health, government efficiency, high productivity and environmental quality.
The team has begun their research by finding indicators and determinants of successful micropolitan areas. They will review literature, as well as interview local officials to see what factors they find important. If time permits, the students will also compare determinants between metropolitan and micropolitan areas to study the effects of population size on success.
Once they have made a final decision on the relevant indicators, they will begin collecting data. The Centers for Disease Control, Environmental Protection Agency, Postal Service and Census Bureau will be their primary sources of data. Sherman is eager to master navigating these statistical databases.
Osterling has not undertaken much public policy work before and appreciates this opportunity to be immersed in the subject. She enjoys exploring the databases and personally questioning why different values exist across communities.
Ann Owen, the Henry Platt Bristol Professor of Public Policy, taught all three students in her macroeconomic theory course last semester. She will guide them through the statistical analysis and interpretation of the data, a task with which she is familiar.
Latent class analysis is the method being used. Cities with similar indicators are grouped together. Once the researchers have established city clusters, they will be able to examine what determinants of success predict cluster membership.
Osterling explained the significance of being able to examine this broader definition of success. Rather than looking at single dependent variables in a regression model, the group can study how different components interact with one another and affect small cities.
According to Sherman, the final step will be to draw conclusions, and, "if (there is) something we think could have a really strong policy implication, we would take it further." If their results are robust, they may present their completed work to public officials, and recommend policies to improve success in small cities.
Cowan is a graduate of Sayville High School (N.Y.). Osterling is a graduate of Fairport High School (N.Y.) and Sherman is a graduate of Bridgewater-Raritan High School (N.J.)