Mason Contributes to Immersive E-Learning Pilot Program
---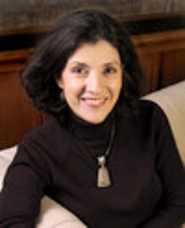 Susan Mason, director of Education Studies, in partnership with AKLearning and the American Management Association International (AMA) recently served as content expert, instructor and an instructional designer for a SCORM (Sharable Content Object Reference Model) compliant online learning pilot program.
The new program utilizes AKLearning's online teaching and learning tool, Classroom Teaching and Learning Environment and AMA's content library to create a state-of-the-art learning space that captures the power of live learning and delivers it 24/7 directly to a learner's laptop or mobile device.
Using the best research in teaching and learning, Mason; Art Kohn, AKLearning co-founder; Andrea Iadanza, director of AMA's Portfolio Management and Operations; and Nick Igneri, AMA's vice president of Learning Technologies collaborated to produce the new learning program. The pilot is presently undergoing a final review process and Mason hopes the program will become a prototype for effective immersive e-learning experiences.