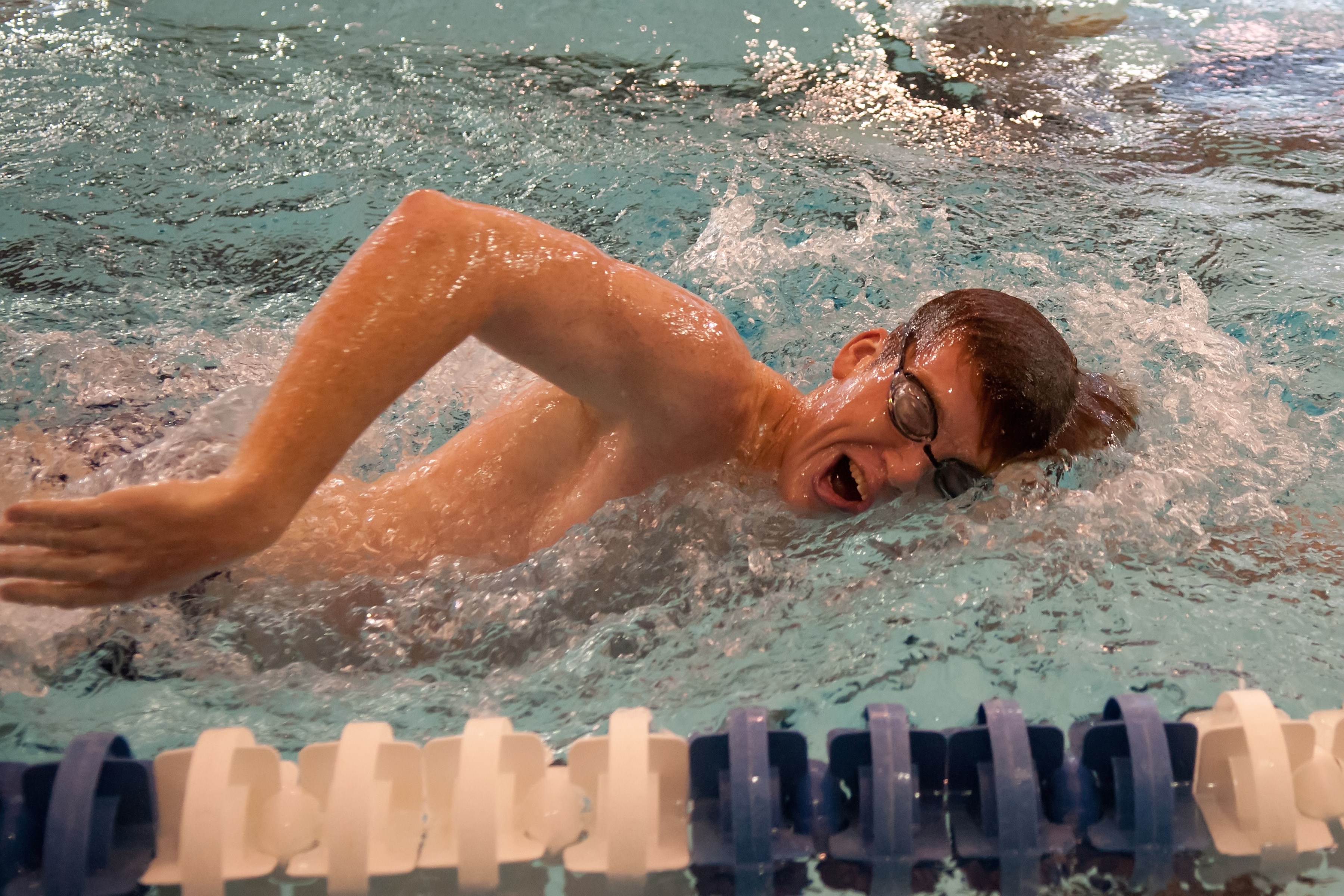 Hamilton College participated in the non-team scoring 2015 Founders Invitational at Founders Park in Islamorada, Fla., on Saturday afternoon.

Results

The Continentals won all seven races against a combined team of Colby-Sawyer College and New Jersey Institute of Technology. All races were co-ed and held in a long-course meters pool.

In the first event, Hamilton posted a time of 2:06.97 in the 200 butterfly relay. Elizabeth Barry '17, Irina Rojas '18, Luke Jeton '17 and Alex Jones '16 were on the winning relay.

The Continentals' 200 backstroke relay of Emma Raynor '18, Anya Nugent '18, Reid Swartz '15 and Michael Weinzierl '15 recorded a time of 2:10.28. The 200 breaststroke relay of Lauren Halladay '16, Erin Lewis '18, Ryan Cassidy '17 and Tripp Miller '18 finished in 2:29.79.

In the 500 freestyle relay, the first swimmer went 50 meters, the second swimmer traveled 100 meters, the third swimmer went 150 meters and the fourth swimmer anchored the relay with a 200-meter swim. The winning time of 5:24.60 was put together by Andrew McWhirter '15, Sarah Hooper '16, John McBratney '16 and Hannah Mooney '17.

The 200 medley relay of Raynor, Lewis, Jones and Scott Becker '17 won with a time of 2:10.38. The 400 medley relay was the only race where each swimmer had to swim 100 meters. Halladay, Swartz, Lauren King '16 and Miller were the winners in 4:47.70.

The 200 free relay wrapped up the meet and Hooper, Mooney, McWhirter and McBratney captured first place with a time of 1:52.25.

The teams return to Central New York and will travel to Rochester Institute of Technology for a dual meet on Saturday, Jan. 17, at 1 p.m.