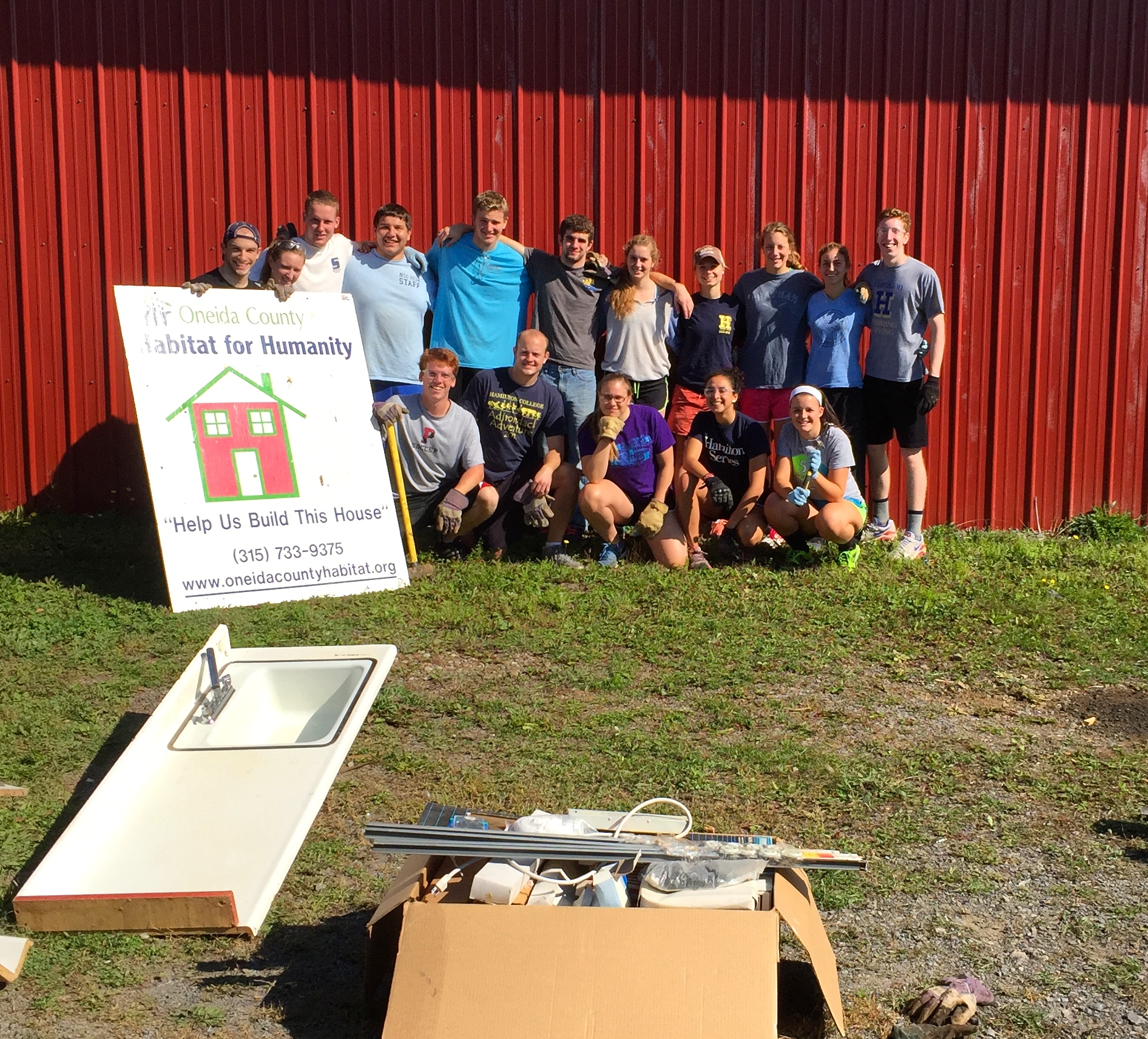 The Hamilton College men's and women's swimming & diving teams did some volunteer work with Oneida County Habitat for Humanity in nearby Marcy on Sept. 27.

Ben Fields '15 and Alex Jones '16 organized the project, which took place at the Oneida County Habitat for Humanity warehouse just north of Utica. The teams spent four hours there helping with cleaning and organizing the warehouse for the coming year. They filled a dumpster with non-useable material, loaded a truck with items for their store and reorganized the interior of the warehouse.

"It was a great experience for all of us and we hope to do more service work in the future," Fields said. "Ideally, Alex and I hope to create a tighter connection between our team and the Community Outreach and Opportunity Project (COOP), and do as much service as we can both in the remaining preseason and in the spring."

The participants were Fields, Jones, Allie Reeder '14, Reid Swartz '15, Brian Sobotko '16, Ryan Cassidy '17, Lauren King '16, Sarah Larson '15, Sarah Izzo '15, Sydney Dixon '18, Scott Becker '17, Andrew McWhirter '15, Callum Thomas '16, Liz Barry '17, Irina Rojas '18 and Emma Raynor '18.