Swim teams sweep University of Rochester
---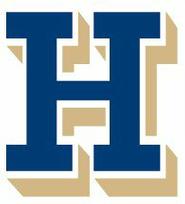 Hamilton College defeated the University of Rochester in both men's and women's swimming in a dual meet held in Deerfield Beach, Fla., on Jan. 5.

The men's score was 140-103, and the women's score was 139-104. No diving events were held. The next dual meet for the Continentals is home at Bristol Pool against Middlebury College on Saturday, Jan. 15.

On the women's side, Maggie Rosenbaum '14 and Megan Gibbons '12 won three events apiece, and Liz Bucceri '11 finished first in two events. The trio teamed up with Joan Burton '13 to win the 200-yard medley relay with a time of 1:55.31.

Rosenbaum was a winner in the 50 backstroke (27.91 seconds), 100 back (1:01.37) and 50 butterfly (27.69 seconds). Gibbons captured the 500 freestyle by 13 seconds with a time of 5:23.90. She was also first in the 50 breaststroke (32.69 seconds) and the 100 free (56.18 seconds).

Bucceri touched the wall first in the 100 breast (1:12.34) and the 200 individual medley (2:21.00). Burton edged teammate Sarah Dempsey '14 to win the 100 fly. Burton's time was 1:04.66, and Dempsey was right behind in 1:04.81.

Jake DeConinck '11, Ian Nichols '13 and Bowie Sievers '11 finished first in two events each for the Hamilton men. Taylor Hogenkamp '13 won the 100 free in 49.91 seconds.

DeConinck captured first place in the 200 free (1:50.44) and the 50 free (22.15 seconds). Hogenkamp followed closely behind in second place in the 200 free with a time of 1:51.06.

Sievers defeated the rest of the field by more than nine seconds in the 500 free with a time of 5:06.10, and won the 200 IM by more than three seconds in 2:07.00. Nichols dominated the breaststroke events as he won the 50 (28.41 seconds) and the 100 (1:04.50).

Duo Gong '14, Nichols, Chris DeConinck '11 and Jake DeConinck led the Continentals to first place in the 200 medley relay with a time of 1:40.85. Andrew Brodsky '11, Hogenkamp, Tom Cyran '12 and Jake DeConinck helped Hamilton place first in the 200 free relay in 1:32.03.